Nexus 4, 7 & 10 Jelly Bean 4.2.1 manual update & root news
If you're the lucky owner of a Google Nexus 4 or Galaxy Nexus phone or Nexus 7 or Nexus 10 tablet then you may already have heard about the latest Jelly Bean 4.2.1 update that should be headed to your device. This may be a minor update and is being rolled out over-the-air but today we have details on manually updating to 4.2.1 if your device hasn't received notification yet. For those of you who like to root your phones or tablets we also have news that this is also now available for 4.2.1. for the above devices.
A few days ago we told readers about the Jelly Bean 4.2.1 update and the rollout seemed to be hitting the Nexus 4 and Nexus 10 first, followed by the Nexus 7. The update is mainly a few fixes including the notorious 'missing December' issue from 4.2 and also improvements to the FaceLock mechanism. It's only a small 1.1 MB update but some of the patches it brings will be very welcome. Many of you with these devices may have already received the OTA update to 4.2.1 but those of you who haven't can manually update through an Internet ZIP package.
This guidance is for the Nexus 4, Nexus 7 and Nexus 10 but it's also reported that an OTA package is also available for the Galaxy Nexus. We cannot verify that at this time although yesterday we told how Galaxy Nexus owners on Verizon were some way behind other Nexus devices with Jelly Bean updates so far. We should give you our customary caution that we do not recommend any kind of tampering with your device and you are entirely responsible for anything that goes wrong when using a procedure. Nevertheless we appreciate that many readers enjoy this aspect of owning a smartphone and so like to bring you the relevant information.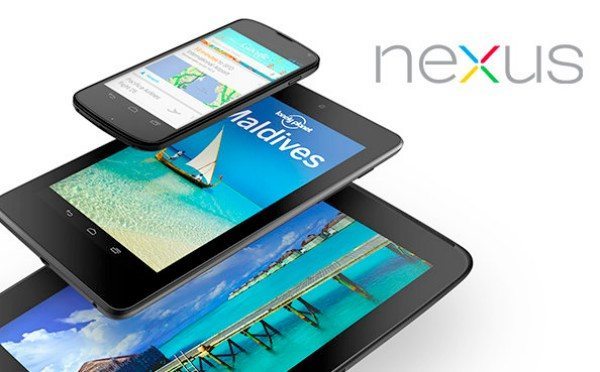 Once getting the appropriate device ZIP package for the OTA update the update installation can be achieved by two methods, with custom recovery or stock recovery. You will also need to use a computer with the latest version of ADB. For full step-by-step instructions for the manual 4.2.1 update head to Redmond Pie here for clear guidance on just how to do this. In further news from Redmond Pie we can also advise readers that a root has already been achieved for the Nexus 4, Nexus 7, Nexus 10 and Galaxy Nexus. This requires flashing a custom recovery and also pushing SI binaries to the phone or tablet involved.
Again we'll remind you that if you wish to root your device you do so at your own risk and anything that goes wrong is entirely your own responsibility. Remember to back up your data before you begin as a precaution. You'll first need to make sure you have one of the above devices and that the bootloader is unlocked. You'll also require SuperSU binaries, ClockworkMod Recovery 6.0.1.9, Android Debugging enabled, installed ADB with fastboot and make sure you have at least 70% charge on your phone or tablet before you start. You can find the necessary files and once more, step-by-step instructions at this Redmond Pie link.
We'd like to hear from readers with these Nexus devices about whether your device has already received the 4.2.1 rollout or if you will consider updating manually? If you use either procedure above let us know if everything went smoothly by sending us your comments?