NORAD Santa Tracker 2012, countdown begins for mobiles
At Phones Review we're already enjoying the countdown to Christmas and of course one feature that has become an important part of that is NORAD Tracks Santa. Millions of people enjoy the spirit of Christmas that the Santa tracker creates and today we have details of the NORAD Santa Tracker 2012 as the countdown begins for mobiles. Read on for information on the iOS app, Android app and Windows Phone app as well as the NORAD site.
Although this is a more modern part of Christmas the NORAD Santa Tracker has become very much a tradition already for many families. Children all across the world, and their parents, enjoy the countdown to tracking Santa, activities, updates from the North Poleand of course tracking Santa throughout Christmas Eve. As well as the website though, apps are also available to help you maximize your Norad Santa experience.
Firstly we'll detail the iOS NORAD Tracks Santa iOS app for iPhone, iPod touch and iPad running iOS 5.0 or later. You can find it at iTunes here. It's a free app and the official mobile app for the NORAD Tracks Santa program. It has the countdown to Santa's flight that begins on Christmas Eve delivering those special gifts, plus games such as 'Elf Toss' and 'Thin Ice.' The new version 1.0.6 has just arrived in the App Store and includes updated tracking and map features and you can find out everything about Santa and NORAD's tracking mission.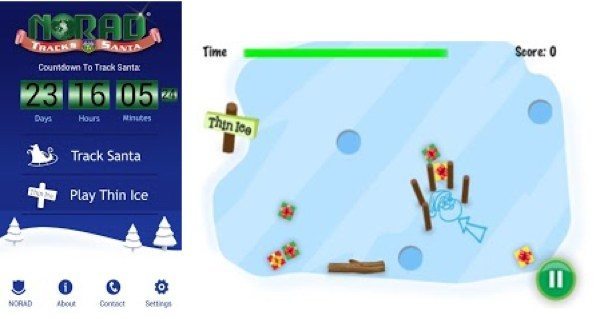 Next onto the Google Android app and again it's called NORAD Tracks Santa by Visionbox. This is another free app and compatible with devices running Android 2.2 or later and has also just received its latest update. Download it from Google Play here. Finally we have the Windows Phone app here for devices running Windows Phone 7.5 or Windows Phone 8. Once more this is a free app and features the countdown to the start of Santa's journey on Christmas Eve. When this begins we can follow Santa's progress around the world and find out where he was last and where he's headed next.
Of course all of these are backed by the NORAD Tracks Santa website here. This includes Santa's Activity Page for daily updates, the About Santa page and this year there's also Operation Good Will. This is a way to thank the men and women who serve and supports servicemembers and their families. The official countdown to when Santa's Christmas delivery flight begins on December 24 currently reads 20 days, 20 hours, 6 minutes and 5 seconds, 4 seconds, 3 seconds… you get my drift.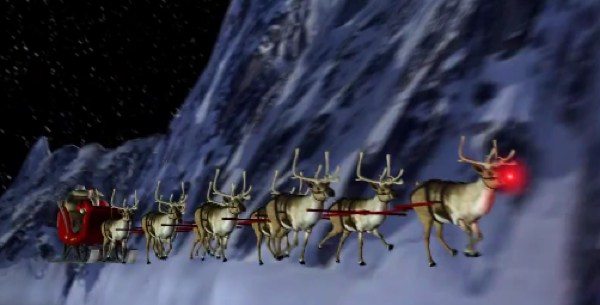 One more thing that you may enjoy is the official promo video for 2012 NORAD Tracks Santa and we've embedded it below this story for your enjoyment. All that remains for us to say in the run-up to Christmas is Merry Christmas to all our readers and we hope you enjoy using any of these apps to follow Santa at this special time of year. If you have any thoughts on the NORAD Santa Tracker 2012 then let us know by sending your comments.