YouTube by Google for iPhone 5 and new iPad
Here's some news that will please a lot of people. The iOS YouTube app has just been updated by Google and is now optimized for the iPad and iPhone 5. The update hit the App Store yesterday and iPhone 5 owners will really see the benefit of the larger, taller display of the latest iPhone when using the new version of the YouTube for iOS app.
The YouTube iOS app is free and compatible with the iPhone 3GS, iPhone 4, iPhone 4S and iPhone 5, iPod touch (3rd, 4th and 5th generations), and iPad running iOS 5.0 or later. The official iOS YouTube app can be used to watch world videos and follow your preferred YouTube channels with a vast video catalog available, voice search and query autocomplete, channel subscriptions and easy sharing to Facebook, Twitter, Google+ and Email.
The latest update, version 1.1.0.4136 is not only optimized for the iPad and iPhone 5 but has faster start up times, can also use AirPlay for streaming videos and has improved accessibility with VoiceOver. Other improvements with the update are the ability to open your Guide of channels by tapping the logo, add and remove videos from playlists and there are now also clickable links in video descriptions and smoother playback.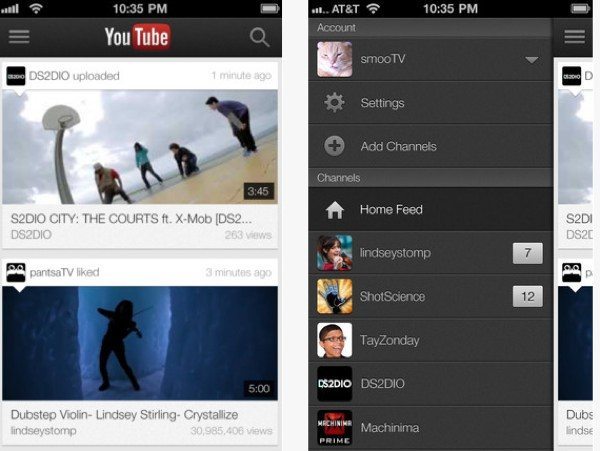 Eagle-eyed observers may also notice that the YouTube app icon has also been refreshed and looks sleeker. Users of the app on iPads will notice it now runs on the iPad natively and will really see the advantage of viewing videos on the larger high-definition display of the tablet. You can download the YouTube iOS app from iTunes here.
We'd like to hear your thoughts on the updated iOS YouTube app? Have you been waiting for the app to be optimized for your iPhone 5? What do you think of the new-look YouTube app when using your iPad? Why not send us your comments to let us know your views.