HTC M7 vs HTC Butterfly in 5-inch preferential treatment
It's time for one of our regular comparisons of two smartphones of the moment and today it's the turn of the HTC M7 and the HTC Butterfly. Both are Android phones and both of these also fit the trend for larger-screened smartphones with whopping 5-inch displays. The HTC Butterfly is now official but the HTC M7 on the other hand has been leaked so at present any details we give you on the M7 are as yet unconfirmed. Let's take a look then at the HTC M7 vs. HTC Butterfly to see more.
Details of the HTC M7 are rather scarce at the moment so we cannot bring you our usual point-by-point comparison between this and the HTC Butterfly. However what has been leaked so far is pretty impressive and it's reported that this will be a flagship device to release in Q1, 2013. The HTC Butterfly has already just released as the HTC J Butterfly in Japan and also on Verizon for the US where its version is known as the Droid DNA. HTC has dropped the J of the original title and so it will be released in other world markets sometime in the next few months as simply the HTC Butterfly.
We've previously posted about both of these phones and we'll tell you what has been rumored so far about the HTC M7 first. Leaks suggest that this phone will have a Qualcomm APQ8064 quad-core processor, 5-inch 1080p full HD display, LTE connectivity and a 13-megapixel rear camera. Apparently it has a unibody aluminum design, sure to attract many consumers we feel, and HTC certainly seems to have a lot of faith in this upcoming handset as it seems that 4 to 5 million units will be produced for its launch.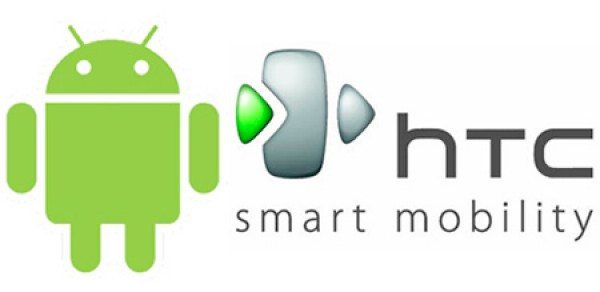 Specs and features for the HTC Butterfly are now official and confirmed though. It has a 1.5GHz quad-core Krait processor, 5-inch Super LCD3 display with resolution of 1920 x 1080 and 441ppi, 2GB of RAM and 16GB of internal storage (11GB user available), expandable with microSD to 32GB. There's also an 8-megapixel rear camera with autofocus, LED flash and 1080p video capture and also a 2.1-megapixel front-facing camera also with 1080p video. Add to this LTE connectivity (where applicable), NFC, a 2020 mAh battery and the fact it's running on Android 2.1 Jelly Bean, upgradeable to 4.2, with HTC Sense UI 4+ and you have a pretty irresistible package.
Although less is known about the HTC M7 at the moment it's possible that its release could beat the global release of the HTC Butterfly, although the latter is already available to pre-order in the UK. It's thought that HTC might want to pip the Galaxy S4 to the post to get ahead in sales but at the moment we cannot verify this. From what we know so far (admittedly little) about the HTC M7 it looks as though it will have a better camera than the HTC Butterfly and we think that a unibody aluminum design will appeal to a lot of people. It's too soon to tell though and we'll be following developments on the M7 to bring you more news on specs and features as we hear it. Of course the same goes for the HTC Butterfly as pricing and world release times have not yet been detailed.
We're interested to know what you think of these handsets. Maybe you had already heard about the HTC Butterfly and were thinking of making it your next smartphone choice? However now the HTC M7 has come to light you may want to hold off on the Butterfly until you know more about the M7? Let us know with your comments.