Verizon Galaxy Note 2 closer to bootloader unlock release
The Samsung Galaxy Note 2 (Note II) has been a real success since its release and it's now available on all of the major US carriers. The last of the big carriers to release the phone was Verizon whose customers have only had their hands on it for just over a week. Previously we had to bring the disappointing news for some that the Galaxy Note 2 on Verizon would launch with a locked bootloader but we now have promising news that users may soon be able to unlock the bootloader.
Many device users like to be able to customize their smartphones but having a locked bootloader means that installing custom ROMS with kernels and radios is not possible. Recently we told though how the Verizon Galaxy Note 2 had already been rooted but that unfortunately there was still not a full custom recovery or bootloader unlock available. Now it seems as though the tide is turning as one of the ingenious XDA developers, Adam Outler, states that he has managed a full bootloader unlock on his own Verizon Note 2, a good indicator that a method may soon become available to the general public.
Outler is a known and active developer and not only says that he has managed the full unlock on his own device but also says that he should soon be in a position to share the bootloader unlock. At the moment testing is still taking place to make sure that nothing untoward goes wrong and maybe to make his method as simple to use as possible. Phandroid explains that Outler's method involved tricking his device's identity to think it was a Galaxy S3 but hasn't yet achieved flashing a PIT file according to a video issued that you can see below this story. However it seems that since the video a Google+ post reveals that is no longer a problem and further of his Google+ posts reveal developments since.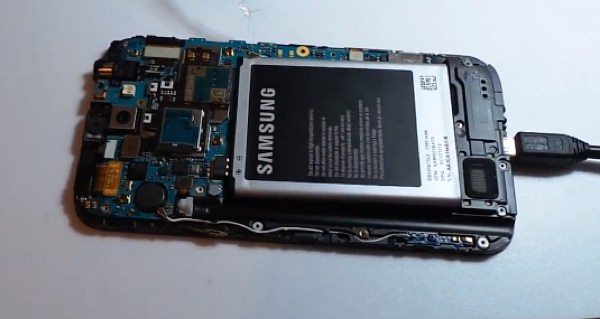 Plenty of people will be eagerly waiting for the Galaxy Note 2 on Verizon bootloader unlock and Outler has discovered several exploits although an update to this story suggests that a mod chip might be required, meaning that many would find the unlock unmanageable at present. However the fact that the bootloader unlock has been achieved in some form makes it very likely that Outler will continue to work on a suitable bootloader unlock for the general public and that can only be good news for the many who enjoy customization.
Remember you can check out the 49-second video below to see the Galaxy Note 2 on Verizon fully unlocked. We must point out as usual that at Phones Review we cannot recommend tampering with your devices in any way and that if you choose to do so it is entirely your own responsibility and at your own risk. However we do know that many of you enjoy customizing your phones and so continue to bring you news on developments such as this.
Are you the owner of a Galaxy Note 2 on Verizon? Are you pleased to hear that a bootloader unlock method may soon be available to use? Let us know with your comments.