Sharp Aquos Phone SH930W released in Russia
Back in early November it came to light that Sharp would be delivering a full HD 5-inch touch screen smartphone to the mobile space called the Sharp Aquos Phone SH930W, an Android handset that was destined to release initially in Russia rather than Sharp's home ground of Japan. Well true to their word Sharp has now released the Aquos Phone SH930W in Russia.
A report by GSM Arena has it that an article over on Russian site Hi-tech Mail reports the Sharp Aquos Phone SH930W is now available to purchase in the country just in time for Christmas, and commands a price tag of 21,990 rubles, which is roughly 540 Euros.
Spec wise the Sharp Aquos Phone SH930W offers the customer that 5-inch touch screen with full HD resolution along with protection by Gorilla Glass 2, and uses the Sharp IGZO display with a 440ppi, and is powered by a 1.5GHz Snapdragon dual core Krait with 2GB of RAM and Adreno 225 graphics.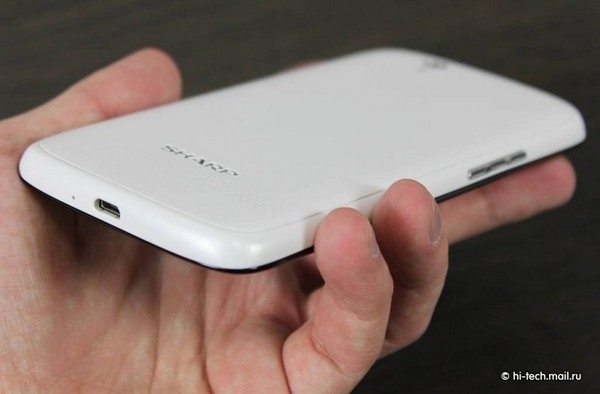 The smartphone also sports an 8 megapixel rear facing snapper along with a 2 megapixel front facing camera, 32GB of internal storage, no microSD expansion unfortunately, packs a 2100mAh battery and runs Android Jelly Bean right out of the box along with several Sharp customisations on top.
The Android handset measures 139.4 x 72 x 8.9mm with a weight of 114 grams, but unfortunately this particular handset according to a recent benchmark the GPU isn't powerful enough to play heavy 3D games, so those that love to play them might like to give this one a miss.
It is likely that those over in Russia will probably purchase the Sharp Aquos Phone SH930W just for that large battery, decent camera and Android Jelly Bean.
Obviously now that the Sharp Aquos Phone SH930W has released in Russia, one would presume that Sharp will deliver the smartphone on their home ground of Japan next, but whether the Jelly Bean smartphone will ever see the light of day elsewhere on the globe remains to be seen, but it wouldn't surprise us any if the handset simply remained in those two aforementioned countries.
For those Android faithful that might be interested in the Sharp Aquos Phone SH930W we have embedded a hands on video for your viewing consideration below…enjoy.
Does the Sharp Aquos Phone SH930W impress any of our readers out there, and if you happen to be in Russia will you be picking up the smartphone, or will you be giving this one a miss?