HTC One X Jelly Bean 4.1.1 update and your observations
We have been keeping readers in the know about the latest operating system updates for their devices and at the end of November we told how HTC One X owners could soon be receiving the 4.1 Jelly Bean update as the global rollout had begun. We told how the update was being pushed to unlocked HTC One X phones first and that it would probably take longer to come to carrier devices. We'd now like to find out more about the HTC One X 4.1.1. Jelly Bean update, or lack of it, and would like your observations.
More recently we gave details of a leaked list showing HTC devices that will apparently be receiving the Jelly Bean update and the HTC One X was not mentioned on it, presumably because it had previously been stated that the rollout of Jelly Bean had already begun. However we have also had reader's comments from various regions saying that they have still not received the update to Jelly Bean for their HTC One X phones and so the rollout seems to be taking rather a long time.
Today we have heard that some UK owners of the HTC One X are now receiving the update although it looks as though this is still to unlocked versions for now, a bit of a disappointment when we consider that it was several weeks ago that we first heard that the rollout had started. If you still haven't heard anything you may want to check manually for the update by heading to Settings>About>Software Updates but bear in mind it looks as though many are still waiting.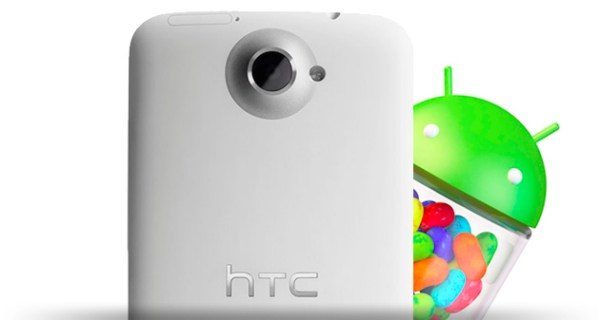 One of the emails that we received from a UK reader says that they have just received a major upgrade for their HTC One X, taking it from Android 4.0.4 to 4.1.1 Jelly Bean and HTC Sense 4+, so in one respect this is good news. However we don't know if this update came to an unlocked version or whether it was a carrier version, although from other news it seems more likely to be the unlocked One X. If we find out more on that we'll let you know. UPDATE – Our UK reader who emailed saying they now had 4.1.1 Jelly Bean kindly got back to us to let us know that his is an unlocked HTC One X.
Hence we can say that although Jelly Bean is definitely making its way to the HTC One X it's certainly a slower processor than we would have liked to see and we can imagine that many of you with this phone might be getting pretty frustrated about the wait. We'd really like to hear from you if you have already received the update for your One X and if so which region you are in? We are particularly interested to find out if Jelly Bean is still only being rolled out to unlocked devices only or whether any of you have already received the update on your carrier HTC One X? Let us know with your comments.