MetroPCS ZTE Avid 4G Android ICS Phone Price
If you are a fan of the Android platform you have a great choice of smartphones to choose from via a variety of different companies, and these smartphones vary greatly in price now as well with something to suit every budget and needs. Today we have news for MetroPCS customers and the ZTE Avid 4G Android ICS running phone that has a nice price.
ZTE have long offered smartphones at a lower asking price but still packed with some worthy features and specifications for the money, and now their latest handset on US carrier MetroPCS continues this trend. The device is priced at $149 and for your money you get a handset with 4G LTE connectivity among its features.
The handset has a dual core processor clocked at 1.2GHz under the hood that is powering a 4-inch TFT touchscreen display with 480 x 800 resolution, while camera wise there is a five megapixel rear shooter with a VGA front facing camera. Storage wise there is only 2.3GB of built in memory but luckily this can be expanded by a further 32GB thanks to the microSD card slot.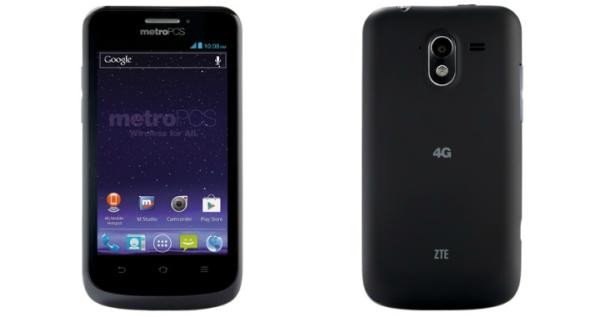 It will come running the Android 4.0 Ice Cream Sandwich operating system straight from the box, but it's not known if the handset will ever be upgraded to Android Jelly Bean. The ZTE Avid 4G is available on the carrier with a number of standard 4G service plans that are priced between $40 and $70 each month, and the company is also offering some promotional plans that include 4G LTE for only $30 and unlimited 4G LTE for $55.
This is the latest handset on the carrier to support joyn by MertroPCS that provides customers of the network a unified and intuitive way to share their content, which has services such as integrated messaging, chat, and Wi-Fi or video calling. The official joyn application can be downloaded from the @metro App Store or via Google Play.
The handset also offers support to the carriers 4G LTE Mobile Hotspot service that costs an extra monthly charge, and the ZTE Avid 4G is available now via the carriers brick and mortar stores as well as online on its official website.
Are you in the market for a more affordable 4G LTE smartphone?