HTC M7 at CES 2013 starting the buzz
As you probably know CES 2013 is set to kick off in a few days time over in Las Vegas, and although HTC has been having a bit of a bad time recently losing market share to rival devices such as iOS and other Android devices, HTC is hoping to claw back some of that market share with their latest Android handset known as the HTC M7.
The specifications of the HTC M7 were recently leaked to the mobile space that claim the device is a 4.7-inch full HD screen device with a pixel density of 468ppi, and now there is a rumour started off by Twitter user @Football4PDA that HTC might show off the M7 during CES 2013.
The tweet claims that HTC might announce the HTC M7 at CES 2013, and apparently the device might possibly sport screen buttons rather than hardware touch buttons.
HTC has been trying to generate a little buzz around the M7 due to the handsets specs seeming to surpass the likes of the HTC Droid DNA, but the big question is whether the company will be able to keep that small buzz going.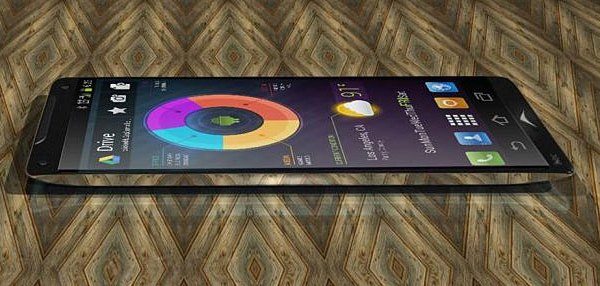 According to the spec leaks the HTC M7 will sport a 1.7GHz quad core processor along with 2GB of RAM, a 13 megapixel rear facing snapper, a 2 megapixel front facing camera, 1080p video, 32GB of internal storage, LTE, 802.11a/b/g/n/ac WiFi, a 2300mAh battery, Beats amplifier, and runs Android Jelly Bean.
Although obviously those specifications haven't been confirmed by HTC, it is claimed that the HTC M7 is the follow on to the popular HTC One X handset.
According to the comments on Twitter, it is suggested that HTC will announced the M7 during CES 2013 because Samsung is expected to unveil the Samsung Galaxy S4 during Mobile World Congress 2013 in February, so it seems that HTC wishes to get in there first before the Galaxy S4 grabs all the attention of the mobile space. Although another commenter says Sammy will not show the Galaxy S4 at MWC 2013 but will show it in the spring at a separate event.
Whilst one poster has even provided a link to Androidadn that shows an image of what is presumed to be the HTC M7 showing those on screen buttons (image above).
Can HTC keep this small buzz going around the upcoming HTC M7, and are any of our readers impressed with what we know about this Android smartphone thus far, enough to want to own the device once it becomes available?