Samsung GT-B7810 aka Galaxy M Pro lacks JB
For those in the mobile space that simply adore Samsung devices, it appears that old Sammy has yet another android device destined to come out to play in the not too distant future, which doesn't have an official name just yet but goes by the Samsung GT-B7810, which is said to be the successor to the Samsung Galaxy M Pro that was released back in 2011.
Back in June 2012 the Federal Communications Commission approved the Samsung GT-B7810, and now it appears a few images of the device have surfaced for the first time over on Japanese website Blog of Mobile.
However, it appears that the Samsung GT-B7810 is an Android Ice Cream Sandwich smartphone rather than coming out to play with Android Jelly Bean, something in this day and age seems somewhat strange and rather dated.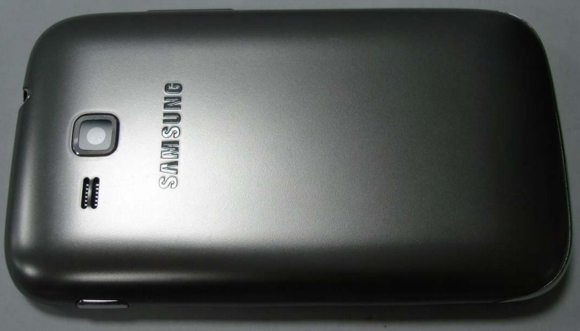 The GT-B7810 resembles the Samsung Galaxy M Pro in looks, whist the handset features a 480 x 360 pixel landscape display along with a physical QWERTY keyboard, 3G connectivity, 802.11b/g/n WiFi, Bluetooth 3.0, a rear camera of some description, a 3.5mm jack, microSD card support and a 1200mAh battery.
Unfortunately it isn't known just how much internal memory the device will sport, and it also isn't known what processor the device carries, but as the Samsung Galaxy M Pro packed a 1GHz single core processor, this follow up should come with a faster processor running the show.
As for just when the Samsung GT-B7810 might make an appearance in the mobile space, that info also isn't known and likewise there is no word on what price tag the handset will command, but old Sammy could be looking at delivering this device in emerging markets with a affordable price point where the handset might stand a bit of a chance at being successful.
Have to say though lacking Android Jelly Bean and opting to go with ICS obviously doesn't make this device too attractive to most of the Android faithful, but then again as we don't see many Android devices sporting a physical keyboard perhaps the lack of JB wont be an issue for some.