Samsung Galaxy S3 Sudden Death issue needs quick fix
Since its release during the summer of last year the Samsung Galaxy S3 has been enjoying a good time with regards to reviews and sales of the handset. The biggest news away from the sales figures for the smartphone has been the various versions of the operating system running on the different carrier models of the handset. Towards the end of last year though a more worrying problem emerged with owners reporting a sudden death issue with the Samsung Galaxy S3, which needs a quick fix even though only select models are being affected.
We first reported on the problem affecting some owners of the Samsung Galaxy S3 just before Christmas, with a growing thread on the XDA Developers forum that originally started in November. Since our report we have had some of our readers also reporting the problem hitting their version of the handset, and Samsung replacing the motherboard installed inside the device.
Now it is being reported on Tweakers.net (via Google Translate) that Samsung will soon release a firmware update that will address the 'Sudden Death' issue that has been affecting some owners. A company spokesperson also said that it was only the 16GB Samsung Galaxy S3 that has been experiencing the issue, but didn't go into specifics what was actually causing the problem.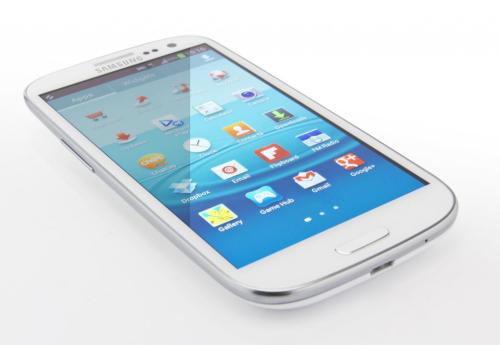 It is still unclear when this firmware update will be released for the handset, but you would have thought it would need to be soon to prevent more handset's being bricked. It does seem strange though when you consider that the company has been replacing the motherboard on affected handsets.
The problem may be that something in the Samsung software is frying the circuit board inside the device, and the issue is seemingly only affecting handsets that are around five to six months old. Owners of the 16GB version of the handset that includes myself will in the meantime have to wait and hope the fix is released before it affects the handset.
Owners of the handset that have been hit by the sudden death issue range from those that are running the stock operating system to others that have rooted the device, and owners have reported that one minute the device is working normally before suddenly dying.
Many owners have recently updated the Galaxy S3 to the Android 4.1.2 OS while there are still others stuck on Ice Cream Sandwich, but there are no indications that the Android operating system is responsible for the recent problems.
Have you suffered from the sudden death issue on your Samsung Galaxy S3 and was it a 16GB version?