Samsung Galaxy S4 press shot surfaces
The Galaxy line of devices are doing extremely well for Samsung, with their flagship Galaxy S3 having become one very popular device with the Android faithful. And no doubt when old Sammy gets round to releasing the Galaxy S4 that smartphone will also be a huge success. Although there is still some time to wait for the Android faithful to find out all the juicy details on the new device as it is not expected Samsung will unveil the device during CES 2013 in a few days time.
However it does appear that a press shot of the upcoming Samsung Galaxy S4 has made its way onto the net with the shot being sent to Sam Mobile, although they state they cannot confirm that the image is 100 percent real.
However they do believe that looking at the sharpness of the picture it doesn't look like it has been faked, whilst the design of the Galaxy S4 is somewhat similar to that of the Samsung Galaxy S3, which makes this image look more authentic.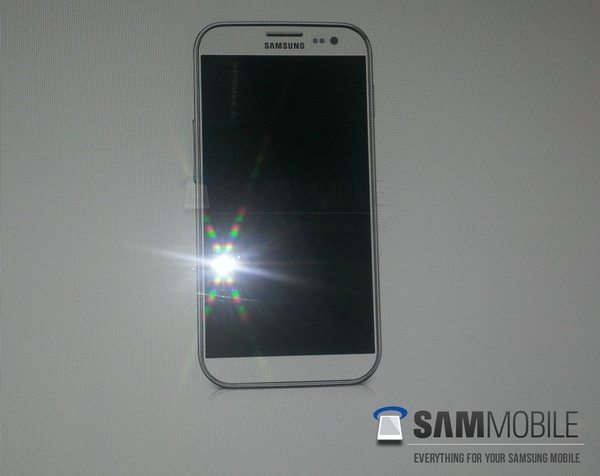 If the press shot is indeed of the Samsung Galaxy S4 it shows that old Sammy has finally moved away from using a home button, and that the handset will sport on-screen buttons along with a thinner bezel so that the screen is larger. However that is of course if this is the real deal.
Obviously the specs of the Samsung Galaxy S4 aren't known just yet, but rumour has it the handset will sport a 4.99-inch Super AMOLED full HD 1080 x 1920 touch screen along with a 13 megapixel rear facing camera and 2 megapixel front facing shooter, 2GB RAM, a 2GHz Exynos 5450 quad core processor, Mali-T658 graphics and run Android Jelly Bean 4.2.1.
Recently there have been several concept images of what designers think the Samsung Galaxy S4 should look like, created using leaked info and rumours, and we have one such Galaxy S4 concept for your consideration today courtesy of Mobilized Tech.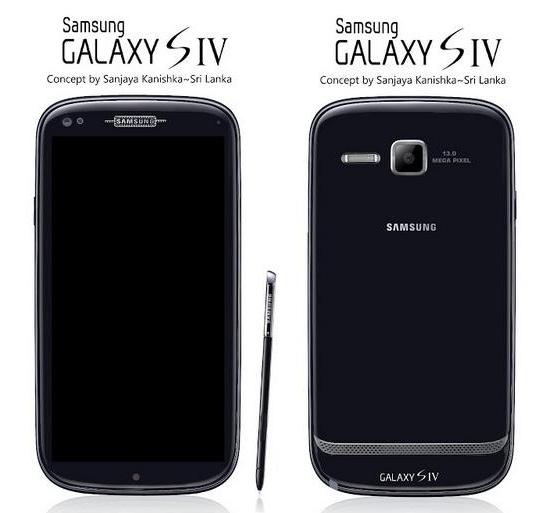 This particular SGS4 concept shows the handset with the S Pen, and features a 5-inch Super AMOLED+ display and Gorilla Glass 2 along with the big.LITTLE architecture, again 2GB RAM, 32GB internal storage, 13 megapixel rear facing snapper, 2 megapixel front facing shooter, microSD expansion up to 128GB, Android Jelly Bean 4.2.1, and a 3100mAh battery.
Then the other day a Samsung Galaxy S4 video mock-up popped up on the net, and we have that video for your viewing pleasure below, which touts the next Generation Galaxy S handset as being very slim and sporting a 1080p Grand AMOLED display, again with a 13 megapixel camera, a 2GHz quad core processor and this time Android Key Lime Pie 5.0.
However in this particular rendition of the Galaxy S4 it also touts a projected keyboard, which enables the handset to project an image of a virtual keyboard onto a flat surface making it easier to type, and if the Galaxy S4 did come with this feature then it would be considered one cool addition that is a cut above the rest.
Anyway, what do our readers think of all these SGS4 concepts, and do you think that leaked press shot could be the real deal Samsung Galaxy S4?