Alcatel One Touch Evo7, Tab7 and Tab8 HD Tablets
If you happen to be over in the good old US of A and can't afford an expensive Android slate then you might be interested to hear that Alcatel will be delivering three new Android tablet to the US market in Q3 and each of these Android slates will be command a budget price, and those three slates are the Alcatel One Touch Evo7 HD, the One Touch Tab7 HD and the Tab8 HD.
According to a report over on Cnet, the Alcatel One Touch Evo7 HD slate is a 7-inch tablet that will be available in 3G, 4G and WiFi models with both the 3G and 4G versions sporting a removable SIM card that will enable user to upgrade from 3G to 4G or from WiFi only to cellular.
The Alcatel One Touch Evo7 HD will sport an IPS 1280 x 800 touch screen along with a 1.6GHz dual core processor, a 3 megapixel rear facing shooter, a VGA front facing snapper, quad core graphics processor, Bluetooth 4.0, 1GB of RAM, 4GB of internal storage, and run Android Jelly Bean 4.2.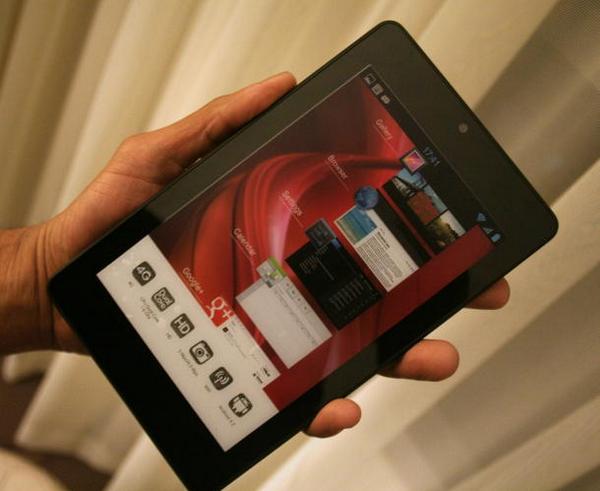 The 7-inch tablet WiFi only model will command a price tag of $179, whilst both the 3G and 4G models will feature removable storage and the 32 version will cost $249 whilst the 4G will set you back $349.
Then there is the One Touch Tab7 HD, again a 7-inch slate with a 1280 x 800 touch screen, a 2 megapixel front facing camera, Bluetooth 2.0, 8GB internal storage whilst having identical features but being thinner and lighter than the Evo7 HD, and is WiFi only commanding a price tag of $149.
Lastly there is the Alcatel Tab8 HD, an 8-inch slate but with a downgraded 1024 x 768 resolution touch screen, but all other specification are the same as the One Touch Tab7 HD, and this 8-inch Android tablet will command a price tag of $179.
Apparently though if the Google guys upgrades Jelly Bean before these three tablets release to the mobile space, Alcatel will update each of the slate's operation systems to the latest version.
So there you have it, three new Android tablet set to become available to the Android faithful in the third quarter, do any of these three capture the attention of our Android readers over in the US enough to consider purchasing one when they become available?