ION iLP Lightning Turntable & iDJ 2 Go Plus
If you happen to be one of the iOS faithful out there that loves music and playing the DJ so you can mix and scratch, you might like to know that there are a couple of iOS compatible peripherals becoming available later this year that might grab your interest, and those music peripherals are from ION in the form of the iLP Lightening Turntable and the iDJ 2 Go Plus.
So let's kick things off with a look at that iLP Lightning Turntable, which according to the guys over at Engadget, what the iLP Turntable basically does is take a traditional turntable and adds a Lightning to 30-pin adapter to the device so you can take advantage of your iPhone 5. The turntable also uses an application to convert record audio in MP3 files whilst separating it into tracks and saving it to your iOS device, or if you prefer the turntable can save those songs to your PC or Mac with a desktop app via the USB cable.
So when can you expect to be able to get your hands on the ION iLP Turntable? Well word is the device will become available to purchase in wood grain finish, black, blue, red or white sometime in the summer and is expected to command a price tag of $99.99.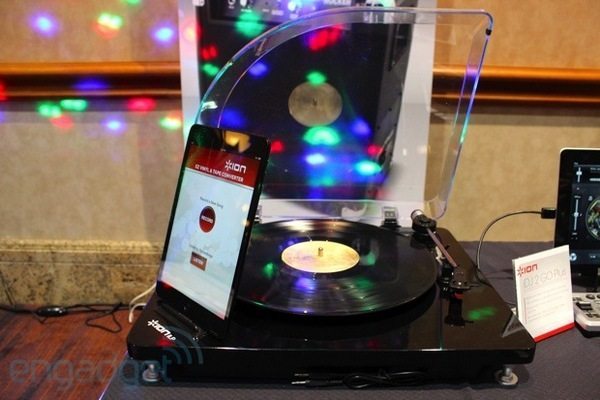 Moving on to the iDJ 2 Go Plus, Engadget reports the device also comes with Lightning connector support and features twin scratch wheels, numerous knobs and backlit buttons, and a crossfader, and uses ION's free iDJ 2 Go application or another app such as Djay by Algoriddim.
The guys managed to get some playtime with the iDJ 2 Go Plus and say the device is responsive and up to the task whilst the device will apparently become available to purchase sometime in June and command a price tag of $99.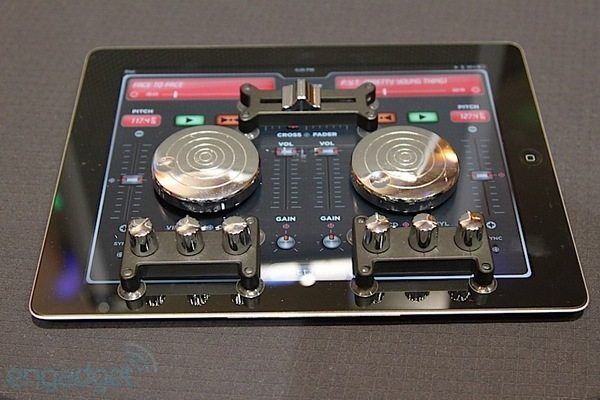 There is also another device called the Scratch 2 Go, which is a low key kit that offers twin turntables and a crossfader that you can hook up to your Apple iPad via suction cups and will again work with the firm's application as well as other popular DJ apps, and the Scratch 2 Go is expected to launch sometime in April and command a price tag of $19.99.
So there you go, just a few music peripherals to play along with your iOS device on their way. Will any of our iDevice owning readers be considering picking up one of these in the future?