Huawei Ascend D2 to take on Apple and Samsung
The CES 2013 event is gathering pace over in the US and we have already seen some nice new products already making their debut, which now includes the Huawei Ascend D2 that was officially shown off yesterday. The Chinese manufacturer may not currently be a big player in the Android smartphone market, but the Huawei Ascend D2 could take on the offerings from Apple and Samsung in the coming months.
As we told you yesterday the new device made its debut as expected at CES 2013, and is being pushed as a smartphone for people that are seeking perfection from a handset. The new device features a 5-inch FHD IPS+ Super Retina LCD display with a resolution of 1080 x 1920, which provides an impressive 443ppi pixel density.
This is powered by the Huawei K3V21.5 quad core processor that is clocked at 1.5GHz that is coupled with 2GB of RAM, and all this is backed up by a 3,000 mAh battery pack that is promised to provide up to six days of standby time on WCDMA.
Camera wise the device has a 13 megapixel rear facing camera that is capable of 1080p video capture, while around the front is 1.3 megapixel shooter. The Huawei Ascend D2 will come running the Android 4.1 Jelly Bean operating system, and given the specifications of the device it should have no issues with updates in the future.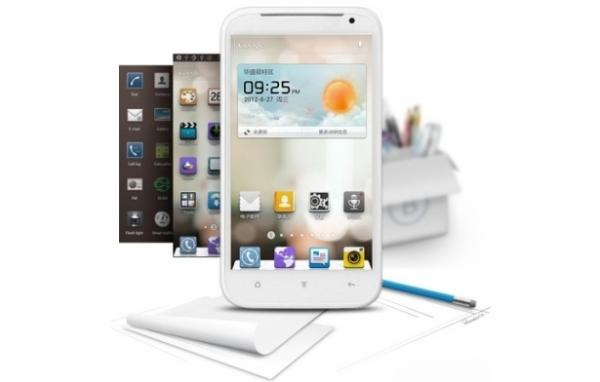 The screen is protected by Corning Gorilla glass and the device is also water and dust resistant with a rating of IPX5/4, which makes the handset a little tougher than the competition. It measures in at 140mm x 71mm x 9.9mm thick and weighs 170grams.
Huawei are promising the Ascend D2 will be fully charged in around thirty percent less time that it takes rival handsets to achieve the same level of battery power, and ADRX technology is promised to reduce power consumption by twenty percent.
The device features a Super Hands Free option that allows the device to share sounds within a radius of 1.5m, and it's also capable of supporting Dolby surround sound as well as stereo recording. The company has promised to release a 4.7-inch version as well and it will go on sale this month in China and Japan in the coming months.
It is not known when or if the device will eventually reach other regions but considering the specifications of the device it could certainly gain some interest from consumers, and could quite easily rival the likes of the Samsung Galaxy S3.
What do you think does the Huawei Ascend D2 offer a worthy alternative to what Apple and Samsung have to offer?