Optimus G2 MIA at CES 2013, oh dear LG
With this week's CES 2013 event taking place along with next month's Mobile World Congress in Barcelona, Spain, we get to hear a variety of rumours suggesting certain manufacturers will be revealing new handsets. This has recently included LG but the expected Optimus G2 is MIA at CES 2013 unfortunately.
Leading up to the event there were rumours suggesting that LG would showcase the Optimus G2 at its press conference, but as the Android Authority are reporting there was no sign of a new handset at the show. Instead the company did talk about the Nexus 4 as well as the Optimus G among other things that also included the new feature for the Optimus Vu 2 that we reported about earlier today.
The remainder of the company's press conference was centred on its TV offerings for this year, but there was mention of the Smart Life connectivity between LG's various devices and its smartphones. According to James Fisher of LG we can expect to hear some goodies regarding new handsets at next month's MWC event though.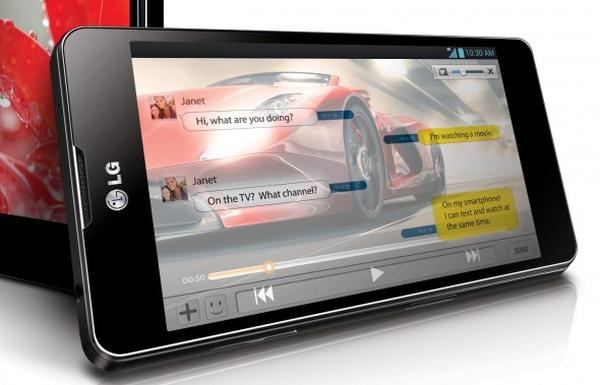 He stated that at MWC and during the remainder of 2013 the company will "be bringing more tier-one handsets in various screen sizes." So while he didn't go into specifics regarding the Optimus G2 we may get to hear some official news on the device at the event in February.
You would have thought the device will improve on the current model, and rumours suggest the device will feature a 5.5-inch Full HD 1080p display that will be powered by a brand new quad core Snapdragon Prime processor clocked at 2GHz. There is even talk the device when released will run the yet to be announced Android 5.0 Key Lime Pie operating system, and also be packed with an impressive 2GB of RAM.
Other features are rumoured to include a thirteen megapixel rear mounted camera that looks to be the new standard for smartphone cameras this year. We will have to wait and see what LG announce officially next month if anything about the next version of the Optimus G.
Do you think we will see the LG Optimus G2 at MWC 2013?