Polaroid M7, M10 for adults and a kids tablet
The tablet PC market is getting ever bigger with new devices becoming available all the time that suit most needs, and more importantly most budgets as well. Polaroid may be a company that most consumers think of when talking about cameras, but the company has a growing number of other electronic devices as well that includes tablet PCs, and today we have news of the Polaroid M7 and M10 for adults, as well as a kid's tablet.
As it is being reported by Cnet the company is making a new push into the tablet PC market by showcasing some new hardware at the ongoing CES 2013 event, and the M7 is unsurprisingly a seven inch device that sports a dual core processor running the Android 4.1 Jelly Bean operating system.
The device also comes with a quality two megapixel front facing shooter, and the IPS 7-inch display offers owners a resolution of 1280 x 800 that provides 216ppi pixel density. The device only has 8GB of storage but this is thankfully expandable, and it will be available sometime during the spring priced at $129.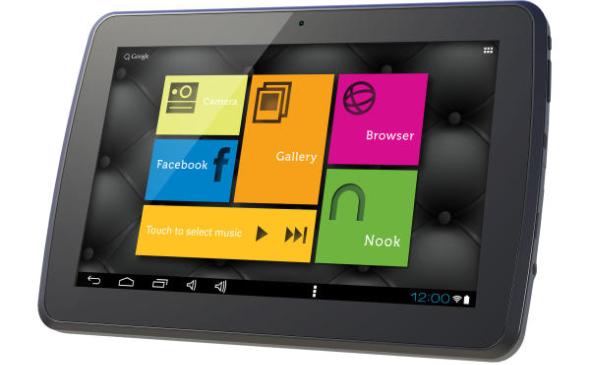 Meanwhile the M10 has a 10-inch display with a resolution of 1280 x 800 that is the same as the smaller M7, so won't look quite as good. Other features that the company has revealed so far include a five megapixel rear camera along with HDMI connectivity and 16GB of on board storage and this will use a quad core processor running Android Jelly Bean.
This will also be released during the spring and priced at $229, and hopefully more information about availability in other regions will soon become available.
The company has also revealed something that would suit the younger members of your family that Polaroid are simply calling the Kids Tablet, and according to the guys over at Engadget the seven inch device uses a tough rubberized design.
When being handled at the show the device was accidently dropped but it didn't cause any alarm from anybody at Polaroid. There are some nice big buttons for small fingers to press, and while the screen was not found to be the best available it can only be expected considering the $150 price.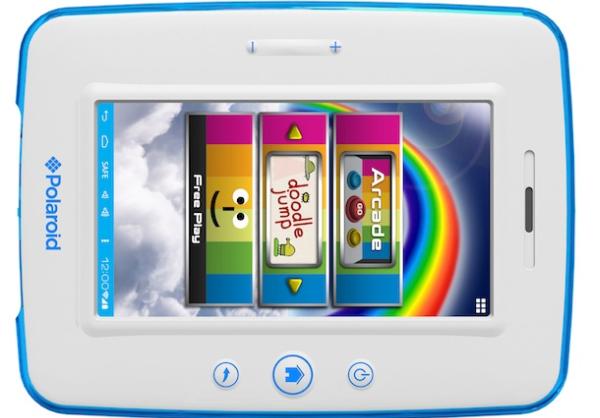 The tablet seems it will be easy to clean which is lucky considering the dirty and sticky fingers that will probably be using such a device, and the tablet PC will ship running the Android Ice Cream Sandwich operating system.
On top of this there is a Polaroid overlay that looks similar to Microsoft tiles along with a selection of kid's software. This includes things such as Kids Vids that allows little ones to download videos from YouTube that are aimed at the age of the user, and there are some other age controls on the device and it is available now. Check the video of the device below.