Siri Eyes Free coming to Hyundai vehicles
Back in November last year General Motors stated they would be one of the first vehicle companies to bring Apple's Siri Eyes Free feature to their vehicles. Well Hyundai will be joining General Motors on that front because during CES 2013 Hyundai has announced they too will be bringing the Siri Eyes Free feature to their vehicles.
Hyundai has confirmed that the Siri Eyes Free feature will be integrated into their vehicles however the company did not specify which vehicles, and that the infotainment system in their vehicles will be able to connect with Siri devices running iOS 6.
Back at WWDC 2012 Apple announced Siri Eyes Free, which is a way for drivers to interact with their iPhone and iPad without using finger based touch input and relying on natural language commands so that the feature increases safety when driving.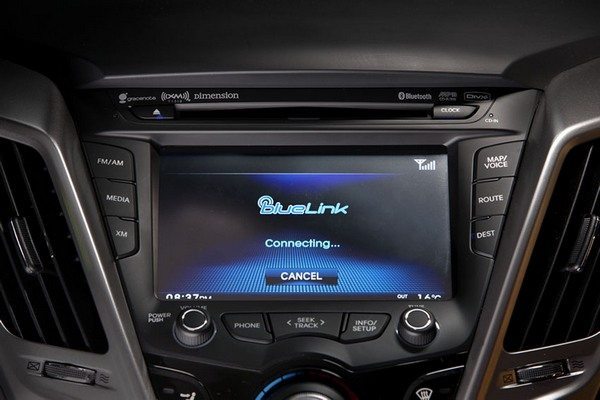 Apple announced that several car manufactures would be integrating their Siri Eyes Free feature into vehicles including BMW, Land Rover, Toyota, Audi, General Motors, Jaguar, Mercedes-Benz, Chrysler, Honda, and now these will also include Hyundai.
Apparently Apple's Siri includes a refinement on how Siri deals with high levels of background noise including in-car single mic which can pick up engine, road and wind noise that could make it difficult for the virtual assistant to understand commands, and apparently Apple has now solved the issue with iOS 6 changes.
Along with the implementation of Siri Eyes Free Hyundai will also apparently deliver hands free turn-by-turn navigation.
The integration of Siri Eyes Free into Hyundai vehicles was one of several tech driven partnerships the company announced during the event, the others include Dragon Drive, which is developed by Nuance that is a auto grade voice services platform, Next Generation Hardware whereby Hyundai vehicles the latest multi-touch displays, and Mobile High-Definition Link that provides 1080p60 uncompressed video featuring up to 8 channels of digital audio from a mobile device into the vehicles infotainment system.