Nokia pressure to go Android
Nokia is still trying to re-establish itself as a major player in the smartphone industry following the fall of its Symbian operating system and move into using the Windows Phone platform. Despite partnering with Microsoft there is definitely pressure on Nokia to go Android though, with this platform along with Apple's iOS being so dominant in the market. Nokia CEO Stephen Elop recently spoke about possibilities for the company in an interview.
It seems that Elop is certainly open to other opportunities and has not ruled out different avenues for the company. Speaking to El Pais, Elop talked about the Windows Phone OS being their current focus but also seemed to acknowledge that the company needed to be more forward thinking in looking into other options in the future. Elop said that Nokia was "always thinking about what's coming next, what will be the role of HTML 5, Android … Today we are committed and satisfied with Microsoft, but anything is possible."
Note the mention of Android in there and if Nokia's Windows Phone handsets don't make headway in the market soon it would seem a natural progression to start producing devices that use the Android platform. Certainly for now Nokia seems to be resolutely sticking with Microsoft and its Windows Phone system but the fact that Elop concedes that "anything is possible" certainly suggests that Nokia is not closed to other opportunities.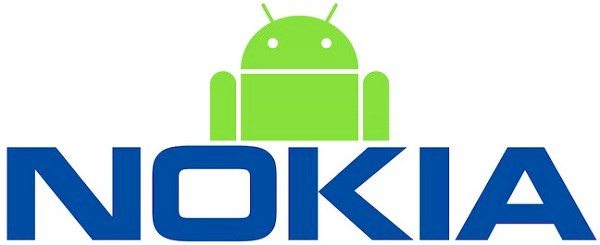 So far the Windows Phone platform hasn't exactly taken off, with only around 3% market share and so it seems almost inevitable that Nokia might move to Android at some point, unless there's a drastic turnaround in its fortunes soon. Elop doesn't seem to have ruled out a growth in popularity for Windows Phone devices though and seems to have a lot of faith in the Nokia Lumia 920 on this score. He said, "I can't give figures, but the first objective, without giving any dates, is getting a double-digit market share. Then, keep pushing and establish an equilibrium with the other two big ecosystems, Apple and Android."
Although we can't doubt Elop's enthusiasm for Windows Phone we do wonder if his confidence is misplaced, certainly going by early market share achievements. It's good to know then that Android is still a possibility. The Lumia handsets are beautiful looking devices and many people love the sleek and unique designs but Nokia would no doubt have sold many more units if they ran Android rather than Windows Phone.
We'd like to hear your thoughts on this. Do you think Nokia should stick with Windows Phone devices or maybe you feel a move to Android is bound to happen? Let us have your comments on this.