Sony Xperia Z Australia March arrival & carriers
The Sony Xperia Z smartphone was officially announced at CES this week and looks like a very tempting offering. With Android Jelly Bean, a quad-core processor and 5-inch display with a whopping 441 ppi this one looks to be a real winner. There has been no firm release date given yet although yesterday we told how a March launch looked likely. If you're one of our readers in Australia we can tell you today of reports saying that the Sony Xperia Z looks as though it is heading to Australia for a March release on three carriers.
This smartphone is gathering a lot of positive attention right now and Telstra has already confirmed it will be carrying the Xperia Z and has a product page open to register interest. Now it seems that Sony Mobile Oceania's head of mobile business, John Featherstone, has given information to say that Vodafone and Optus are also probable carriers. The Xperia Z will be Australia's first 4G smartphone so should have a lot of potential customers and Featherstone spoke out at CES.
According to Gizmodo Australia, Featherstone said that it was very likely the Xperia Z was coming to all three of Australia's major carriers and also mentioned March as a release date. He also told how around 80% of Sony's phone releases this year would be 4G-equipped and aimed at the mid to top end of the smartphone market. Although we haven't then had a March release date confirmed it does look very probable that it will hit the shelves then, just as we suspected for the UK.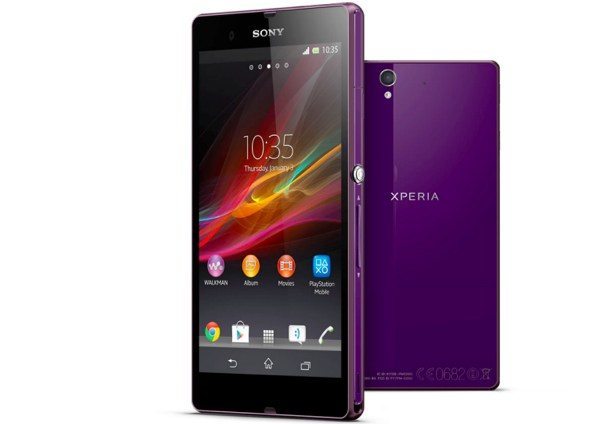 As a brief rundown on some of the key specs and features we can tell you that the Xperia Z has a 1.5GHz Qualcomm quad-core Krait processor, 5-inch TFT display with that amazing pixel density, 2GB of RAM and 16GB of onboard storage expandable via microSD to 32GB's. Many customers will be attracted to its impressive camera set up as it has a 13-megapixel rear camera with 1080p video capture, as well as a 2-megapixel front-facing camera. Add to that 4G, a 2330 mAh battery, NFC, water and dust resistance certification and the Android 4.1.2 operating system and you have a very tempting package.
You may be interested in our recent comparison of the LG Nexus 4 vs. Sony Xperia Z here where you'll find further details. If you are in Australia are you pleased to learn that the Xperia Z is heading to you for March and should be available on all of the major carriers? Send us your comments on this.