Samsung Galaxy S3 Titanium via T-Mobile USA & Orange UK
The Samsung Galaxy S3 is still selling in droves and has been available in a variety of different colours since its release, for different regions and carriers. On its initial launch it was available in Marble White or Pebble Blue but more colour options were gradually added such as Sapphire Black, Amber Brown, Garnet Red, and Titanium Grey, however not with all colours available on all carrier variants. The Titanium model is a very attractive option and we can tell you that it is available via T-Mobile USA or through Orange in the UK.
Customers can get the Garnet Red version of the Galaxy S3 in the UK at the moment via Carphone Warehouse, which has been very popular. This colour option started off in the US as an exclusive for AT&T but gradually spread to some suppliers in other regions although they seem a little scarce at the moment. You may decide then that the Titanium Grey colour is the one for you? As the Garnet Red version has been available in the UK it would be nice to see the Titanium Grey version too and that's where Orange comes in.
If you're in the UK then Orange is now supplying the 16GB Titanium Grey Galaxy S3 on various contract deals. One of the best tariffs is the Panther Extra 36, a 24-month contract with an upfront cost for the phone of only £49.99 and following this, payments of £36 monthly. This will get you Unlimited minutes and texts with 500MB of data plus free WiFi. Another deal, the Panther 31, involves an upfront price of £149.99 for the handset on a 24-month contract at £31 per month. That will get you 400 minutes and unlimited texts, 750MB of data plus free WiFi. Find further details at Orange here.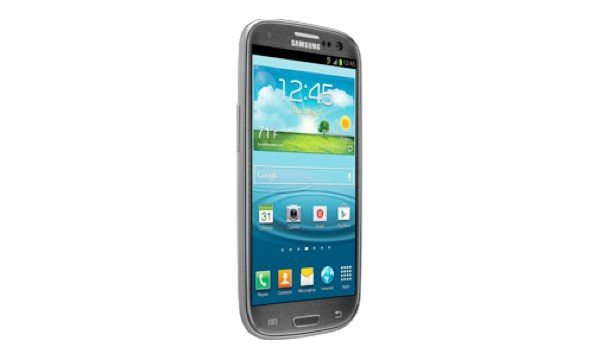 Meanwhile if you live in the US then you're also able to get the Titanium S3 through T-Mobile, which is offering the 16GB Galaxy S3 in Titanium Gray for its 4G network. On a new two-year contract this will cost you $279.99 after a mail-in rebate, with a data plan also required. Check the T-Mobile USA website here for further details. We have to say we think the Titanium Grey colour for the Galaxy S3 is a very eye-catching proposition so it's nice to know that it's currently available in both the US and the UK.
Are you a potential customer for the Galaxy S3 and if so will you be purchasing one in Titanium Grey? Send your comments to let us know your preferred colour option for this handset.