No Nexus 5 release and no Nexus 4 supply issues
We are laughing, sorry it just cannot be helped if this is in fact true. We have emailed LG and obviously as usual we have had no reply so we decided to dig a little deeper and found something very interesting about the Nexus 4 and Nexus 5 when it comes to supply and a new release.
We found it a little hard to swallow when we found out that LG want you all to understand, ok maybe we should have used the word "Believe" that there is no issues at all with supplying the Nexus 4 (Please remember we have had no word from LG). We visited Chosun and LG apparently said that all the rumours about them working on a new Nexus device are unfounded, many thought that LG were working on the Nexus 5. We have to admit that we thought they were working on a Nexus 5 and wrote and article covering this, to our dismay we deleted the article in embarrassment of reporting so, because we had no solid evidence, even our readers were slating us and we are sorry about that.
If Chosun is correct in saying LG are not having problems supplying the Nexus 4, can they explain why on the Google Play Store it still says "Sold Out"? LG apparently spoke to Chosun Ilbo and said that LG Nexus 4 production was going as planned, who is at fault here then in supplying the Nexus 4 over on Google Play, is it Google or LG?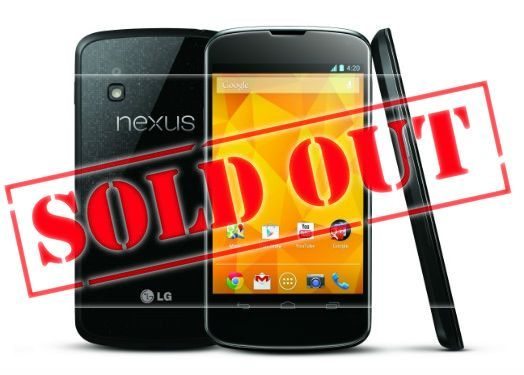 Earlier on today we reported that you can buy the Nexus 4 on contract with Virgin Mobile, but we all know everywhere else is more expensive than Google's Store, why is there an issue with stock, does anyone really know the real answer because we don't?
If neither LG nor Google will give us the real reason why there is no Nexus 4 stock then why can't we believe there will not be a nexus 5. Ok that seems a little silly saying there will be a Nexus 5 considering Google cannot supply the 4, there is a problem somewhere and we would like to know where the fault of supply lies. If demands for the Nexus 4 is so high and LG cannot supply Google, please tell us why Virgin Mobile UK has got some for sale on contract?
We will let you answer this for us; do you know why Google cannot supply the Nexus 4?