AT&T Nexus 7 with $100 credit via Google Play
The Google Nexus 7 tablet has been a real hit since its launch last summer running the Android Jelly Bean operating system. If you're in the market for a tablet device and are a US AT&T customer then we have news of a good deal right now. If you purchase the HSPA+ Nexus 7 with 3G through the Google Play Store on a new two-year contract on AT&T you can get a $100 bill credit.
This popularity of the Nexus 7 was proof that a smaller tablet device could be a hit and perhaps it was no coincidence that it was then followed in November by Apple's iPad mini. If you'd rather own an Android device then the Nexus 7 tablet could be a great choice for you, especially with this offer. To take advantage of this you simply need to purchase the Nexus 7 WiFi + Mobile Data 32GB model unlocked with an AT&T SIM directly through the Google Play Store for $299 then either go to an AT&T store or call a special number to complete the process.
This deal lasts through February 14, 2013 and the $100 bill credit will be available on qualified postpaid standalone or Mobile Share plans. If you purchase a data-only plan you can get 250MB for $15, 3GB for $30 or 5GB for $50. The 32GB Nexus 7 tablet has an NVIDIA Tegra 3 quad-core processor, 7-inch backlit IPS display with resolution of 1280 x 800 and 216 ppi, 1GB of RAM, a 1.2-megapixel front-facing camera, 4325 mAh battery and runs on Android Jelly Bean 4.1. There's also WiFi 802.11 b/g/n, Bluetooth and NFC while dimensions are 198.5mm x 120mm x 10.45mm and it weighs 340g.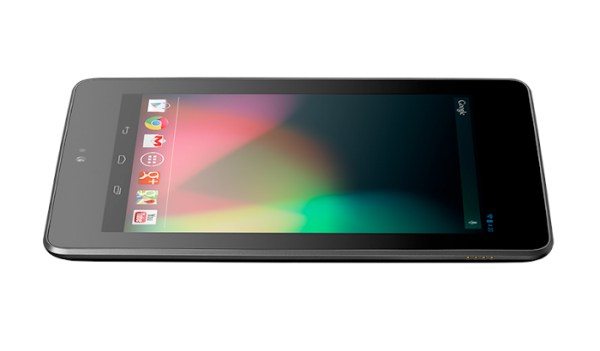 Presently shipping time for this model of the Nexus 7 through the Google Play Store is 3 to 5 days and remember you only have until February 14 for this deal. For more on Nexus 7 data plans head to AT&T here or order the tablet through the Google Play Store here. Please note that this deal will only show on that page if you are in the US.
Will you be ordering the Nexus 7 and taking advantage of this deal through Google Play and AT&T? Do you think a $100 bill credit is a tempting offer? Let us know with your comments.