Disney now mobile for AT&T U-verse customers
If you're a Walt Disney enthusiast and especially if you're an AT&T U-verse customer then there's some interesting news for you today as Disney is going mobile for AT&T U-verse customers. Walt Disney Company and AT&T have collaborated to provide content for U-verse customers across multiple platforms including smartphones, tablets, gaming consoles, computers and TVs and internet-enabled TVs, with live access via WATCH Disney and Watch ESPN services.
This is a multi-year deal for U-verse customers that will bring entertainment, news and sport video content to them whether they're out and about or at home. New services are being introduced by U-verse including the full suite of authenticated WATCH products, ESPN 3D, ESPN Goal Line, ESPN Buzzer Beater and Disney Junior. Also soon there will be access to the upcoming ABC News/ Univision Joint Venture, which will provide a multi-platform continuous news and lifestyle network for bilingual and English-dominant Hispanics.
Broadly-speaking this new Walt Disney and U-verse partnership covers around 70 services and just some of them are ABC, ABC Family, Disney Channel, Disney Junior, ESPN, ESPN2, ESPNEWS, ESPN Classic, ESPN Buzzer Beater, ESPN 3D, ESPN GamePlan and The Longhorn Network. For WABC-TV, KABC-TV, WLS-TV, KGO-TV, KTRK-TV, WTVD-TV and KFSN-TV there's retransmission content. Existing authenticated products such as WATCH Disney Channel will be accessible through network WATCH sites, the U-verse.com site as well as apps giving customers more openings to live and video on demand content.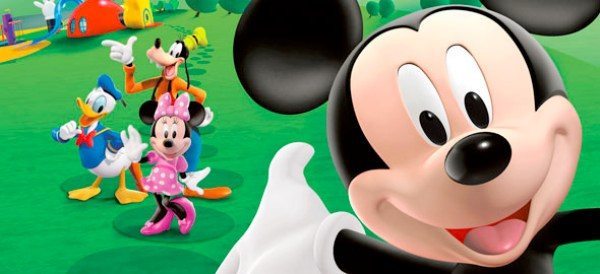 For much more detail on the extensive and expanded rights package available to U-verse TV customers head to this AT&T webpage where you'll see info on ABC on Demand, ABC Family on Demand, Disney-branded On Demand and Expanded On Demand from ESPN. David Preschlack, Executive Vice President, Affiliate Sales and Marketing, Disney & ESPN Networks Group said, "Viewers are increasingly living in a multi-screen world, and with this new deal, they will enjoy such benefits as live access to content via the WATCH Disney and WatchESPN services across platforms."
We'd like to hear from readers about this distribution agreement between AT&T U-Verse and the Walt Disney Company so why not send us your comments.