Ainol Novo 7 Venus shares Nexus 7 characteristics
If you're in the market for a new tablet device then we can tell you about the Ainol Novo 7 Venus that shares many Nexus 7 characteristics such as the Android Jelly Bean operating system and a quad-core processor. The Google Nexus 7 by Asus has been a massive hit but the Chinese Ainol Novo 7 Venus has plenty in common with it both internally and externally. However the Novo 7 Venus has a bargain price tag of only $139.90, making it extremely affordable.
It looks as though public approval for the Nexus 7 has been noted by other manufacturers that are coming up with similar offerings and we'll run you through the specifications and features of the Ainol Novo 7 Venus. It has a 1.5GHz Atm7029 quad-core processor, GC 1000+ quad-core graphics, 7-inch IPS display with resolution of 1280 x 800, 1GB of RAM and 16GB of internal storage.
There's also a 2-megapixel rear camera and a 0.3-megapixel front-facing shooter, Wi-Fi 802.11 b/g/n, a 4000mAh battery, and it all runs on Android 4.1 Jelly Bean, not quite 4.2 or the 4.2.1 of the Nexus 7 but not far off! The Ainol Novo 7 lacks Bluetooth and GPS too although it supports an external 3G dongle. Dimensions of the Novo 7 Venus are 186.2mm x 126.9mm x 10.8mm and it weighs 320g.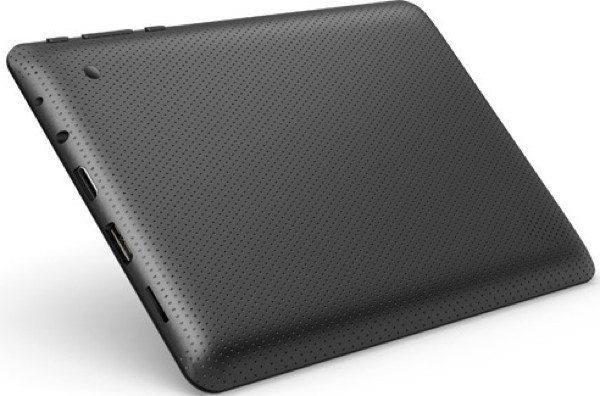 This tablet is available at the Ainol website here priced at $139.90, down from the usual price of $159. Of course for that price there do have to be some sacrifices and the shell of the Novo 7 Venus is plastic so it's not exactly going to have a quality feel. Nevertheless it looks a decent enough tablet for an affordable price and remember it does have that quad-core processor and is already running Jelly Bean.
Could you be tempted to order this Novo 7 Venus tablet by Ainol or would you rather pay the extra to get the Google Nexus 7 instead? Let us know with your comments