New Apple debut earbuds with airbag bubbles
Earpods, earbuds, earphones, call them what you may but have you ever put them in your ears and can never seem to get the comfortable fit to enhance the sound of music? Nowadays when you buy earbuds they come with many different silicone attachments so they sit in your ear nicely, but in most cases they never do. This is where a new innovative idea comes into play; we welcome the new Apple debut earbuds with airbag bubbles.
This is the case of combining Apple with Asius Technologies to produce better earbuds that do not lose such hearing loss you find with custom-molded earbuds. The two firms met in 2012 to discuss about hearing protection, they talked about new technology for earbuds where they have little pumps inside that inflates a bubble around them that in return expands in your ear canal, this technique allows a more comfortable fit and the sound quality being so much better as sounds cannot escape.
Thanks to Mashable we have learned that the new earbuds will inflate themselves through the sound pressure produced from the headphones. Normally you would get earbuds and push them into your ear and then twist them a few times to get that good fitting, but with this new idea with the inflatable bubble bag they will slide into the ear nicely once it has crawled in.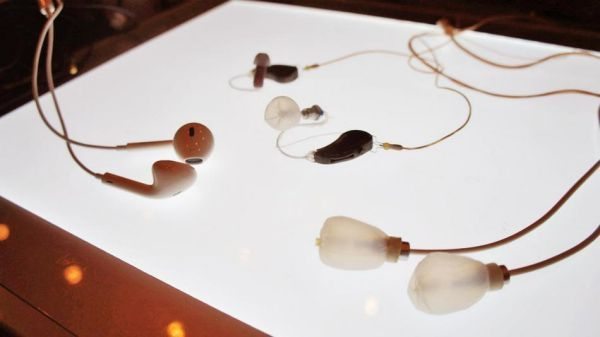 These earbuds do not sit tightly in your ears because they are very soft that allows sound pressure to be absorbed, in a nutshell Asius technology can reduce the "occlusion effect" that creates the booming, resonant sound of having your ears plugged. We will not get too technical but the earpieces are made with materials such as medical-grade ePTFE material (Gore-Tex) that can be inflated and deflated many times and last a long time because the airbag material is very strong.
These new earbuds with airbag bubbles are aimed for an Apple debut, these are only prototypes so no release as been mentioned at all. What we do know is the price is not going to be pretty, we would expect price tags of between $200 to $400, but hopefully we are wrong.
Please do let us know what you think of these inflatable earbuds?