HTC M7, deciphering if real or fake
Next month will see the Mobile World Congress event where we can expect to see a number of desirable smartphones being revealed by various companies. Among these will undoubtedly be HTC, and in the run up to the event we have some more images that are claimed to be of the HTC M7, but it is not currently known if they are real or fake.
Earlier this month we were treated to some other images that claimed to be of the HTC M7 running the company's latest version of the Sense Android overlay, and now some images have emerged that are claimed to be of the next smartphone due to be released by the company.
The image below that has been sent to the Android Police is seemingly showing the device that falls in line with previous leaks of the handsets form factor. The image that has now been provided is not a render but a real handset, but with all of these types of things its authenticity can't be confirmed.
What can be seen though is that the multitasking and home buttons have been switched, and looks similar to the HTC Droid DNA. The camera flash is also on the other side while the company's logo seems to be a black gloss finish instead of a shiny chrome finish from previous images.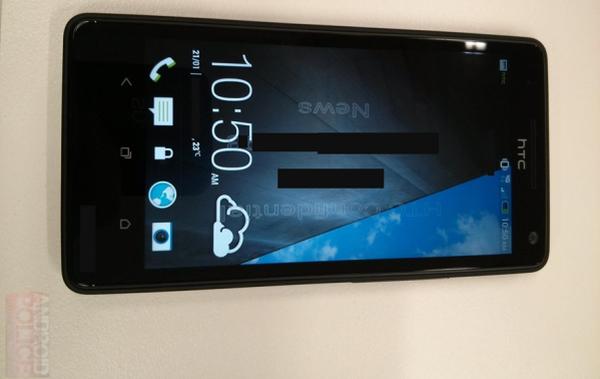 There is a chance the image is the real deal but the handset in the picture is not the final design that the handset will use upon its release. There have also been some images provided of the HTC Sense 5.0 skin that look similar to previous leaked screenshots of the software.
The handset itself also seems to show that the volume controls are positioned on the right hand side of the smartphone, with the front facing shooter placed in the top right hand corner. Until we get to see something more official from the company these images that keep being leaked have to be taken with the usual pinch of salt, but there are many Android fans out there looking forward to the next flagship handset from HTC this year.
Are you thinking of getting a new HTC smartphone this year?