Hero Run Game Review, more fun than Temple Run
We decided to install the Hero Run game on our Android device to see if this was a good game, we was surprised to see that it is more addictive than the ever so popular Temple Run game that has already been released for iOS and Android users. Anyway, please do read on to see what I thought of Hero Run.
Hero Run is more fun than Temple Run! Oh, poor bear, he has been put into prison by those hateful rabbits! If you don't want to be trapped here forever, run quickly to get away from here! If you want to kill your time, then I would highly suggest you to download this game and have a lot of fun.
By seeing the features it seems to be a good game to play; and so I downloaded the game and played myself to get the real deal. So here I am with the review of this game.
Review
Many users of this game has rated this game 4.3 out of five and if you ignore or shutdown the ads (switch of your data connection), and if you also forget the widely reported crashes there are many things to offer in Hero Run game. The longer you proceed into the game the harder the game will become giving you varied surroundings to fly in. Your jetpack will fire shots on the rabbits running below. In between you have different obstacles like the lasers and energy balls along with bonuses to keep to push you further to the next level. You can get Spin ups, which are used to spin the lottery wheels, which can give you anything like a power up that will double up your points in next level.
Basically if you have played Jetpack Ride then you need not try this game because other than a different set up there is nothing different in the game.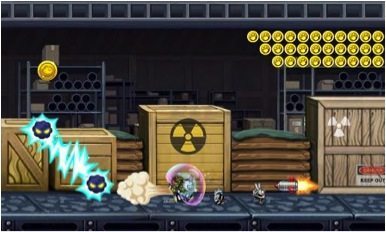 The menus of the game are messy and if you are connected then you get ads almost every half a minute, which is really very irritating. As mentioned before you can just avoid this by switching off your data connection. There are wide reports of freezes and crashes on the Google Play page of the game and I also faced similar problems with the game. The interface graphics are tiny which makes it impossible to read it quickly. You need to focus real hard to read and zooming in does not work because the text just becomes garbled. The graphics are not too bad, but some improvement will sure make it better.
Wrap up
I would say that the game is quite addictive. Astonished and excited, and in a way more addictive than Temple Run. I believe that some more different type of animals can be introduced to add stars to the game. I would like to rate this Fun and addictive game 4 out of 5. So I suggest you download this nice game and see it yourself whether the game is additive or a waste of time it is free, and don't forget to share your opinion with us! It will definitely temper your talent, agility and reaction. This might be more addictive than Temple Run but we guess that will change when Temple RUN 2 is released, expected to be available on Google Play tomorrow.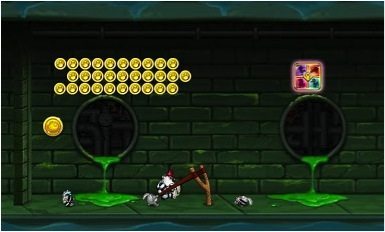 Pros and cons
Pros: Tons of fun and massive playability, lots of rewards and power ups make the whole gameplay interesting.
Cons: Sometimes the writing is too small and the graphics are not that amazing.
How to play
1. After installing the game you have to touch the screen to start the game.
2. Keep touching the bear so that the bear is able to flying.
3. Run as fast as you can and collects as many combs as you can, put make sure that you avoid the bee bombs and devil loud laser to reach higher level without killing yourself.
4. Avoid the bee bombs and devil cloud laser, run as far as you can and get as many combs as you can.
5. You will also get opportunity to have a joy ride on some animals for different moves.
6. Also, remember to collect spin coins during the game to win a special reward in the lucky final spin.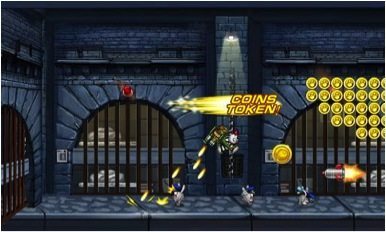 Features
1. This is a very cool 3D game, with endless fun.
2. Leaderboards and achievements of the game in local history, challenge yourself to reach a higher level.
3. Simple swing and tilt control, easy to use, comfortable feel.
4. Per unit to collect a certain amount of soul stone can trigger random skills.
5. Collect more soul stone to unlock the skills, and more fun.
6. The lovely of the bear, but agility, cornering, jumping, sliding, tilt a variety of martial arts.
7. Variety of play, freeze time, floating island, landslides, make you thrilling.
8. Fun, so that you cannot help but want to do it again!
Download and play Hero Run from Google Play