Sony Xperia Tablet Z for NTT DoCoMo in PDF File
Sony is looking to make more of an impact in the mobile and tablet world this year by launching a number of new products in the coming months. They have already ventured into the world of Android tablets but have so far failed to really capture the buying public's imagination, but we now have news of the Sony Xperia Tablet Z for NTT DoCoMo in a PDF file.
Yesterday we told you about a number of new devices that were unveiled by Japanese carrier NTT DoCoMo, and this will also include the upcoming Sony Xperia Tablet Z. Sony has revealed the new tablet will be hitting the Japanese market during the spring with the device being promised to be waterproof as well as dustproof.
It measures only 6.9mm thick and is also lightweight at only 495 grams for a device that is powered by a quad core processor clocked at 1.5 GHz, and running the Android 4.1 Jelly Bean operating system.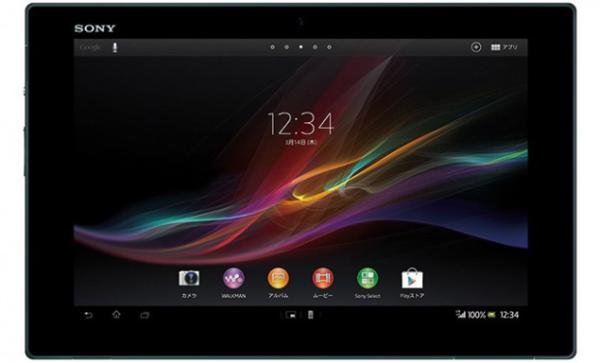 The screen measures in at 10.1-inches offering a resolution of 1920 x 1200 from the TFT LCD display. The Xperia Z features an 8.1 megapixel rear facing camera while around the front is a 2.2 megapixel shooter, and for audio there is S-Force Front Surround 3D virtual surround that is the company's unique technology.
It will also support LTE, NFC, Wi-Fi, and Bluetooth connectivity and providing the juice for all that tech is a 6000 mAh battery unit. At the time of writing the only information we have regarding availability and pricing is an April timeframe for the Sony Xperia Tablet Z release. The carrier will also be offering their customers the Xperia Z smartphone that has been getting a lot of publicity recently.
Sources: NTT DoCoMo and Sony.