AT&T & T-Mobile Galaxy S3 AOKP JB 4.2.1 Build 2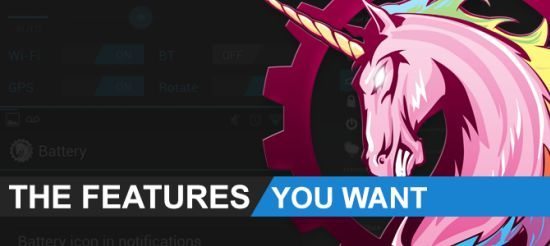 If you own the Samsung Galaxy S3 AT&T I747 or T-Mobile T999 you will be happy to know that the AOKP Team has released the brand new AOKP JB 4.2.1 Build 2 aka JB-MR1 custom ROM. You must make sure that you have either the branded AT&T or T-Mobile handsets for this download to work, this is based on Android 4.2.1 Jelly Bean ROM.
Many Android users are well aware that AOKP is a very well used Custom ROM, the new AOKP JB-MR1 Build 2 ROM is still being worked on and still in its development stages so could contain a few issues and bugs, as it progresses it will be fully functional but so far no reports of any problems at all.
This ROM is very new and was released today and contains many features, within the General UI goodies include custom boot animation, custom carrier label, notification background, statusbar brightness slider, recents RAM Bar & Kill All button, Power menu options as well as Boot animation picker enhancements and Colorable clock views/widgets.
Lockscreen – Customizable text color, Volume wake & music controls, Allow any kind & unlimited number of widgets (new), Option to hide initial page hints, Start lockscreen with minimized challenge, Longpress on minimized challenge to unlock, and Carousel animation.
Statusbar – Battery indicator styles, Clock styles, Signal styles, new Statusbar transparency, Customizable Statusbar Toggles (new, based on Google's tiles), Alternative signal layout (GB-style), New toggle: Sound state (ring/vib/silent) and Mobile technology indicator reflects internet connection status.
Navigation Bar – Fully customizable NavBar (buttons, color, transparency, widgets, etc.), new Menu arrow keys while typing, Customizable NavBar Ring, Colorable NavBar background and Recents menu opens with lightning speed.
Sound Settings – Less frequent notification sounds, Headphone action, BT connect action, Flip action, Quiet Hours (CM) and new Disable safe headset volume warning.
Other features included in this ROM – Camera Powerkey shutter, Call statistics — Phone app / local menu, Custom Vibrations, LED Control, NFC Polling modes, and Themes support (multi-user support still buggy, use at your own risk).
Source Android Jinn — AT&T — T-Mobile