Get Samsung ATIV Odyssey with competitive price on Verizon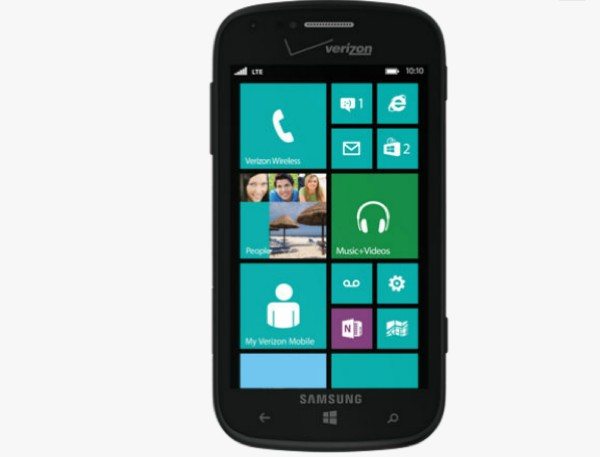 We recently gave some information about a new Samsung Windows Phone handset coming to the market, the Samsung ATIV Odyssey. At that time we had no confirmed release date or price for this phone although we did know it was heading to Verizon. We can now tell you that the ATIV Odyssey went on sale through Verizon today and we have some more information on it including the price.
Some of the key specs of the Samsung ATIV Odyssey are a 1.5GHz Qualcomm Snapdragon S4 dual-core processor, 4-inch Super AMOLED display with resolution of 800 x 480, 1GB of RAM, 8GB of internal storage (expandable via microSD up to 64GB) and a 5-megapixel rear camera with 1080p video capture capability as well as a 1.2-megapixel front-facer. It runs on Windows Phone 8 and has LTE connectivity and a 2100mAh battery.
The ATIV Odyssey went on sale today in stores and also online at Verizon and has been competitively priced at $49.99 on the usual two-year contract after a $50 mail-in rebate. The phone can be easily customized to reflect your personal preferences with the use of resizable Live Tiles and color theme changes and new apps include the Now app, the Photo Editor app and Mini Diary app. You can see more details on each of these in our previous article on the ATIV Odyssey here.
If you want a closer look at the ATIV Odyssey then feel free to check out the video we've embedded below this story of a hands-on experience with the phone that took place at CES 2013. If you want more information or to order online head to this Verizon product page.
Does the price of the ATIV Odyssey seem fair for what it has to offer? Will you be purchasing this Windows Phone handset from Big Red? Why not let us know by sending your comments.