HTC Desire U ICS Boring Budget Phone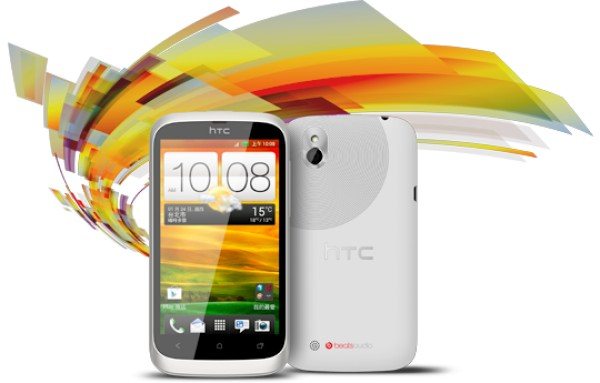 We always try to bring readers news on upcoming smartphones and tablets and most of the time there are so many notable devices coming to the market that we get pretty excited. However as far as budget phones go, while we understand the need for them some are pretty boring and such is the case with the HTC Desire U. If ever there was a phone surplus to requirements it may just be this one.
Nevertheless we'll bring you the details although when HTC is coming up with impressive phones such as the upcoming HTC M7 it does make it quite difficult to get excited over the Desire U. Specs and features of the HTC Desire U include a 1GHz single-core processor, 4-inch WVGA LCD display with resolution of 800 x480, 512MB of RAM and 4GB of internal storage expandable via microSD card. The Desire U also has a 5-megapixel rear camera with flash but no front camera, a 1500 mAh battery and runs on the Android 4.0 Ice Cream Sandwich operating system, rather old hat to say the least.
So far the Desire U has been announced for Taiwan and is also likely to hit Europe and possibly the US too but we have no details yet on pricing. However unless it is exceptionally cheap we really can't see much to recommend it, with other budget phones having more to offer. For instance yesterday we told about the Samsung ATIV Odyssey that has just gone up for sale on Verizon priced at $49.99 on the usual two-year contract. The ATIV Odyssey has a 1.5GHz dual-core processor, 1GB of RAM and 8GB of internal storage as well as dual cameras and runs on Windows Phone 8. As you can see the ATIV Odyssey is also a budget phone but with much more impressive specs than the HTC Desire U.
Of course the Desire U may well be exactly what some are looking for but we feel that another budget phone with better specs, or an older model of a flagship device, might be a better option. As always we're interested in your views so tell us if you could be tempted to the Desire U by sending us your comments.
Source: HTC