Top 4 Apps for your Android Tablet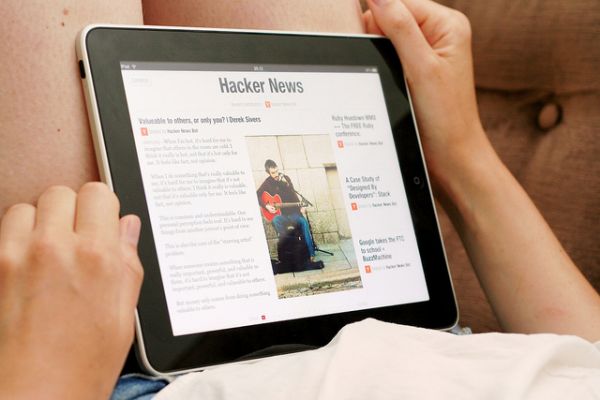 It's getting more difficult to find the best Android app in the rapidly growing crowded Play Store. So we thought we would give you four Android apps that might be of interest for your tablet device. Here are the top apps that we'd recommend to our readers who have just got their first tablet device, these are not the best applications in the world as there are hundreds of thousands, but it is a good start to get you going. Please do take a look; if you are already using any of these apps we would love to know what you think of these Android apps.
1. Pocket
Pocket, previously called Read it Later, is a cross platform application for managing you're reading on a range of devices, including Android tablets, phones and desktop web browsers. The application adds a user to add bookmark to its database, which will then be synced across all of your devices that have Pocket installed. So if you find an interesting article on Reddit, you can 'Pocket' it, and read it on your phone whilst you commute, and then continue reading it on your tablet once you're in bed or in the office. Pocket has an open and free API, so it allows developers to integrate it with their own applications. It has almost 4 million users worldwide, so you can't go wrong with it!
2. Flipboard
Flipboard was originally "made with love" with the Apple iPad in mind, but things have dramatically changed since December 2010 in the tablet landscape. In response, an Android version has been made available via the Play Store, and has been recognized with the "Editor's Choice" badge – But what is Flipboard? It's a social newsreader, with a magazine-like layout and design. It has tight integration with Twitter and Facebook (and Google+, Flickr…) so if your friends post new stories, they will become available through the social feeds. What's great is that the content you receive can be highly customised. So if you're not so keen on sports, but you're a true news junky, you can set your feed sources to reflect your preferences. The app has received very favourable reviews. It's been around for a while now, so why not download it and see what you think?
3. Google Drive
Google Drive is the companies file storage and document sync service, which also includes Google Docs that is basically a simple suite of office applications. It's often described as an alternative to slightly rusty Dropbox. Your PDFs, reports and photos of your pets can be now accessed on the go thanks to the mobile app. The most recent version has been optimised to take advantage of larger screens for tablet users, so you can take advantage of creating and editing documents as well as spread sheets, it also comes with presentations with full animations and speaker notes. What's great is that even when you lose your device, all your data is safely backed up on Google servers, so you have one less thing to worry about.
4. Tasker
Have you ever thought "I wish my tablet would do [A] whenever [B] happened? For example, send a text message to your partner whenever you leave your office; set your phone to vibrate whenever you're at the cinema; or increase your ringer volume after you wake up in the morning? Tasker will make your dreams come true. Tasker is an automation app for Android phones and tablets. The application monitors for conditions (device plugged in and charging, or at a certain physical location) and when those conditions are met, it can do anything from launching applications, change system settings, send text messages, and even speak alerts aloud. When you combine Tasker's automation tools you're your device it states that you have set it, for example, "I'm in the office" or "I haven't got any 3G signal", you can see how much potential the app really has. The app is £3.99 when purchased from the Play Store, but you can also get a 7 day trial from the developers website.
If you do not own a tablet yet but want an affordable and lightweight tablet computer, why not check out the NVIDIA Tegra 3, quad-core powered 10 inch Acer A700 available now at the BrightHouse.
Image via Flickr By Johan Larsson