BlackBerry Z10 vs Galaxy S3 vs iPhone 5: Fight is on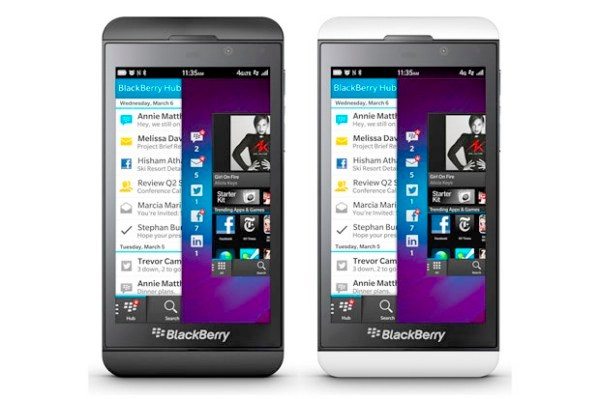 The completely overhauled BlackBerry operating system, BlackBerry 10, was formerly introduced yesterday and while it's too soon to tell if it will breathe new life into the BlackBerry platform the signs are looking promising. The first phone running BB10 is the BlackBerry Z10 and so we thought it would be interesting to compare the BlackBerry Z10 vs. Galaxy S3 vs. iPhone 5, the first BB10 device in a fight against the dominant Android and iOS phones.
Although the BlackBerry Z10 was only unveiled yesterday it releases in the UK today and in Canada on February 5. Sadly though for the many US customers waiting avidly for the Z10 they will have to wait until mid to late March for its release there on all four major carriers (detailed here). The Samsung Galaxy S3 on the other hand is already available on multiple carriers worldwide and the same applies to the Apple iPhone 5. Although we cannot compare every single specification and feature of all of these three phones as they have so many different things to offer, we will look at the key factors to give you an idea of what each phone brings to the table.
Processor
The Z10 has a 1.5GHz Qualcomm Snapdragon dual-core Krait processor while the Galaxy S3 has a 1.4GHz Exynos 4412 quad-core Cortex-A9 processor (US variants sport a 1.5GHz Qualcomm S4 dual-core processor). The Apple iPhone 5 has a 1.2GHz Apple A6 dual-core processor.
Display
The Z10 has a 4.2-inch touch display with resolution of 1280 x 768 and 355ppi. The Galaxy S3 carries a 4.8-inch Super AMOLED display with 1280 x 720 resolution and 306ppi while the iPhone 5 has a 4-inch display with resolution of 1136 x 640 and 326ppi.
RAM and Storage
The BlackBerry Z10 has 2GB of RAM and 16GB of internal storage, expandable via microSD to 64GB. The Galaxy S3 has 1GB of RAM (or 2GB for US variants) and 16, 32, or 64GB storage options, expandable via microSD to 64GB. Meanwhile the iPhone 5 has 1GB of RAM and 16, 32 or 64GB internal storage options but this is not expandable.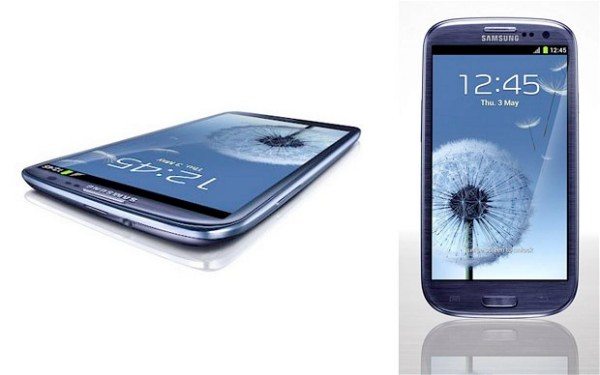 Camera Set-up
There's an 8-megapixel rear camera on the Z10 with 1080p video capture and video stabilization and also a 2-megapixel front-facing shooter. The Galaxy S3 also has an 8-megapixel rear camera with 1080p video capability along with a 1.9-megapixel front-facing camera while the iPhone 5 also joins the 8-megapixel rear camera party with 1080p video capture as well as a 1.2-megapixel front-facing shooter.
Operating System
The new BlackBerry 10 operating system only officially launched yesterday and as we previously stated the BlackBerry Z10 is the first device to launch running it. The Galaxy S3 is upgradable to Android Jelly Bean 4.1.2 and uses the Samsung TouchWiz UI and the iPhone 5 runs iOS 6, upgradable to iOS 6.1, the latest Apple mobile OS.
Battery
The BlackBerry Z10 has a 1800 mAh battery while the Galaxy S3 totes a 2100 mAh battery and the iPhone 5 a non-removable 1440 mAh battery.
Dimensions
The Z10 measures 130mm x 65.6mm x 9mm and weighs 137.5g. Measurements of the Galaxy S3 are 136.6mm x 70.6mm x 8.6mm and it weighs in at 133g while the iPhone 5 measures 123.8mm x58.6mm x 7.6mm and weighs 112g so is the slimmest and also lightest of the three.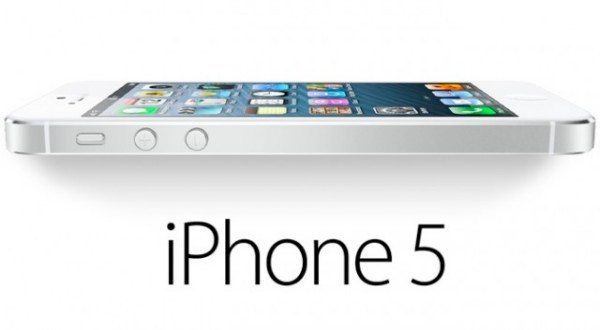 Price
Pricing will vary according to region but the BlackBerry Z10 in the US will be $599 unlocked or $199 on the usual two-year contract. The Galaxy S3 unlocked on Amazon can be found for around $570 unlocked or the entry-level S3 costs $199 on a two-year contract. The entry-level iPhone 5 also costs $199 on a two-year contract and unlocked starts at $649 so there's not too much to separate them all on price.
All three of these smartphones have 4G LTE connectivity (where applicable). There are of course many more individual features and capabilities for each of these phones to take into account but we've shown the major factors that you'll need to consider. These are three great smartphones and if you're not a devotee to one particular platform these give you some top-notch choices. Of course it may be just the design of the phones that helps to make your ultimate decision and the best one for you will be the one that most suits your own personal requirements.
Have you been considering purchasing one of these phones or will you be thinking of it now? If you have decided which is the option for you, which one do you prefer and why? Let us know with your comments.