Epic Citadel Fantasy Unreal Engine 3 Android app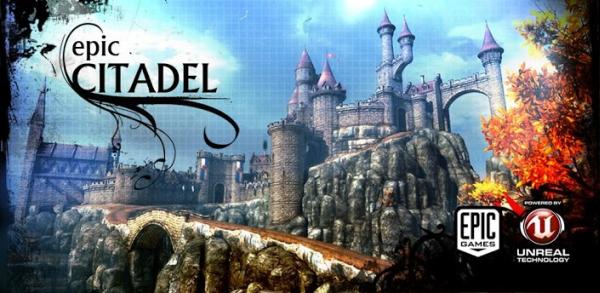 We like to keep our readers up to date with all the great games that are available on the various mobile platforms whether they are paid for or free. Developers are now taking advantage of the technology found in modern smartphones, and that certainly can be said of the Epic Citadel Fantasy Android app, which uses the Unreal Engine 3.
Epic Citadel Fantasy is set in the same fantasy setting of the award winning Infinity Blade, and the game will astound users with its stunning visuals and range of special effects using the critically acclaimed Unreal Engine 3.
Users will need to explore the Epic Citadel and discover all the secrets it holds and the game has been developed using the same tools and technology that is used to produce high quality home console games. Android devices are now treated to some excellent graphics within the game, and users can even gain performance data for their Android hardware.
The benchmarking mode provides information on frames per second stats along with quality settings and resolution. There is environment mapping that with other techniques produce lifelike reflections, and trees and banners are brought to life with some dynamic movements.
With the Unreal Engine 3 the game contains some realistic lighting and shadows, and the game has only just been updated with users that have already downloaded it giving it positive reviews. Many have said it will really show off your Android device, and to find out more check the video below or head over to the Google Play Store.