Pre-order Sony Xperia Z, expected February 28th UK delivery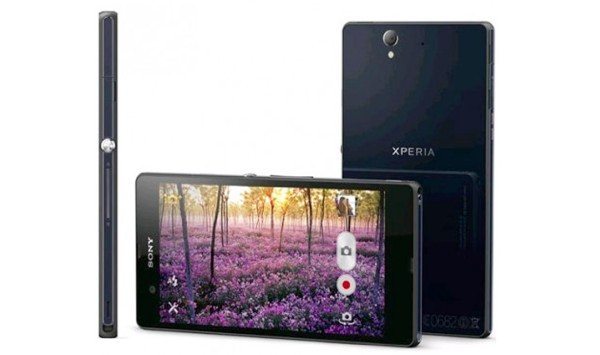 The Sony Xperia Z is an impressive looking smartphone and we reckon there will be a big demand for this phone when it hits the shelves sporting a quad-core processor and 5-inch full HD display. Although there's still no word on US availability we do have details of pre-orders for the Sony Xperia Z in the UK and an expected February 28 UK delivery.
Previously we told how Expansys in the UK is taking pre-orders for the Xperia Z at a price of £529.99 SIM-free, although a quick check reveals it is now £524.99. However we had no confirmed release date at that time although Phones 4U had said it would be available in stores by March 1. Now we can tell you that Handtec is also taking pre-orders for the Xperia Z with an anticipated date for availability of February 28. The price of the phone SIM-free/unlocked on Handtec is £497.99.
As a brief recap on specs we can tell you that the Xperia Z has a 1.5GHz Qualcomm Snapdragon S4 Pro quad-core processor, 5-inch full HD display, 2GB of RAM and 16GB of internal storage (expandable via microSD). It also has a 13-megapixel rear camera and 2.2-megapixel front-facing camera and a 2330 mAh battery and it all runs on the Android 4.1.2 operating system. As an added benefit the Xperia Z is also dust and water-resistant.
You may be interested to read our comparison of the Sony Xperia Z vs. Samsung Galaxy S3 here. If you want to see more or pre-order the Sony Xperia Z through Handtec head to this product page showing the Sony Xperia Z ET964 — Black where you can see the expected date below the 'add to cart' tag. You will also find full details of specs and features for this stylish and sleek phone.
Have you already decided that the Sony Xperia Z will be your next smartphone choice? Maybe you'll wait until we find out what the Samsung Galaxy S4 will have to offer? Let us know with your comments.