Samsung Galaxy S3 vs Sony Xperia Z simply compared
Some of our most popular articles at Phones Review concern phone comparisons and when we give readers one of these we hope that it will help to decide the choice that's right for you. Today we want to look at the seemingly ever-popular Samsung Galaxy S3 vs. Sony Xperia Z, a smartphone that will release shortly. These are both Android handsets with a lot to recommend them so we hope that a simple comparison may help you choose between the older Galaxy S3 and the new kid on the block, the Xperia Z.
The first variant of the Galaxy S3 launched way back in May last year while the Xperia Z is expected to release in March. As this is meant to be a simple comparison we won't blind you with science and don't have room for every single specification and feature but do hope to bring you enough information to helpfully inform you. Despite the age gap between them they have plenty to offer so we'll take a look at the key specs and features of each in a point-to-point comparison.
Processor
The Galaxy S3 is powered by a 1.4GHz Exynos 4412 quad-core processor (or 1.5GHz Qualcomm S4 dual-core processor in the US), with Mali-400MP graphics. The Xperia Z uses a 1.5GHz Qualcomm S4 Pro quad-core processor with Adreno 320 GPU. Both are very decent but the S4 Pro of the Xperia Z just edges it.
Display
The Galaxy S3 has a 4.8-inch Super AMOLED display with resolution of 1280 x 720 and 306 ppi. The Xperia Z on the other hand has a stunning full HD 5-inch display with resolution of 1920 x 1080 and impressive pixel density of 441. While the Galaxy S3 display was very decent when it launched, it is outclassed by the display on the Xperia Z.
RAM and Storage
There's 1GB of RAM with the Galaxy S3 (or 2GB for the US variants) and it comes in 16, 32 or 64 GB options, all expandable via microSD up to 64GB. Meanwhile the Xperia Z has 2GB of RAM and 16GB of internal storage, expandable to 32GB via microSD card, so it has more RAM in some cases than the Galaxy S3 but less internal storage.
Camera
The camera set up for the Galaxy S3 includes an 8-megapixel rear camera with autofocus and LED flash and 1080p video capture. It also has a 1.9-megapixel front-facing camera with 720p. The rear camera for the Xperia Z is a notable 13.1-megapixels with autofocus, LED flash and 1080p video capture capability plus it has a secondary 2.2-megapixel front-facing camera with 1080p. Both cameras have many more features that we have no room for here but ultimately the Xperia Z camera once again takes the first place prize.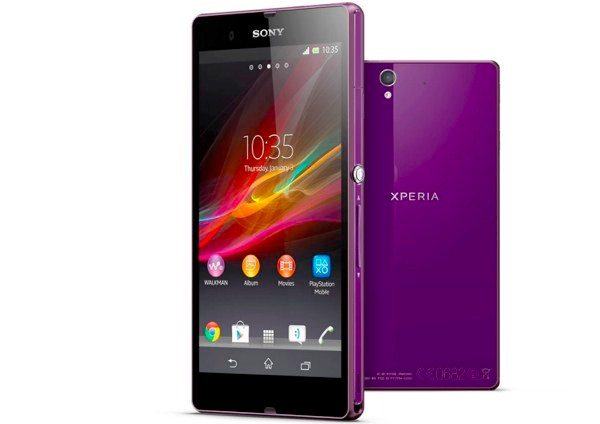 Battery
The Galaxy S3 is equipped with a 2100 mAh battery capable of over 11 hours of 3G talk time while the Xperia Z has a non-removable 2330 mAh battery capable of up to 14 hours of 3G talk time.
Operating System
The Galaxy S3 runs Android 4.0.4 Ice Cream Sandwich, upgradeable to 4.1.2 Jelly Bean with Samsung's TouchWiz user interface. The Xperia Z will launch on Android 4.1.2 Jelly Bean with an upgrade due for 4.2 Jelly Bean and also has the Timescape UI.
Dimensions
Measurements of the Galaxy S3 are 136.6mm x 70.6mm x 8.6mm and it weighs 133g. The Xperia Z measures 139mm x 71mm x 7.9mm and weighs 146g.
Pricing
As a rough guide the Galaxy S3 sells unlocked in the UK starting from around £500 or in the US is available on Amazon for around $540. Pricing for the Xperia Z has not been announced yet but it's speculated that the unlocked handset will also cost around £500 in the UK.
As you can see then it's plain to see why the Galaxy S3 has been an enduring favorite among Android enthusiasts but perhaps its specs and features are beginning to look a little out-of-date when compared with the Xperia Z. At the rate that mobile technology moves at this is perfectly understandable. Both phones have 4G LTE connectivity in regions where this applies, along with NFC support, while the Sony Xperia Z also benefits from dust and water resistance certification.
The Galaxy S3 and Xperia Z then are both handsets not to be sniffed at but the top-notch specs of the yet to be released Xperia Z outweigh those of the Galaxy S3. Another factor to take into consideration is that the Galaxy S4 is rumored to be making an appearance in spring although this is nowhere near confirmed yet. Of course if a spring release is accurate then the S4 is likely to be far more on a level playing field with the Xperia Z and could possibly surpass it as it as phones in the Galaxy S line are Samsung's flagship devices.
We're interested to hear from readers about these two smartphones. Have you been thinking of purchasing either one and if so are you leaning towards the Galaxy S3 or the Xperia Z? Maybe as the Xperia Z is due for a release later in Q1 you will wait and see what the Samsung Galaxy S4 has to offer when it's introduced? Let us have your comments on this.