WiMe NanoWatch small GSM mobile phone, Oh Pebble!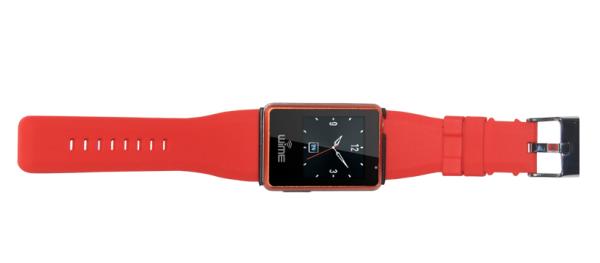 The smartphones we use today are being treated to a growing number of different accessories that offer a variety of uses. Recently we have started to see watches that can be parried with our smartphones that offer a variety of features, and today we have news of the WiMe NanoWatch that is a small GSM mobile phone, which we think looks so much nicer than the Pebble.
Such devices are becoming increasingly popular among smartphone users as it allows them to communicate with their handset without actually needing to take it out of their pocket or bag. The devices allow owners to keep a track of important notifications via a watch on their wrist.
A new device has recently become available that is called the WiMe NanoWatch which can either be used as a small phone, or linked to a smartphone in a similar way to the recently released Pebble Smartwatch.
The device comes with a resistive touchscreen display offering a resolution of 240 x 240, and uses an embedded Linux based operating system. There is also 2GB of storage supported by 256MB of RAM, FM radio, microUSB port, voice recorder, SIM card slot, Bluetooth 2.1, and supports GSM and GRPS networks.
There is also a Yamaha music chip installed so users can enjoy high quality stereo music. The device is available for purchase now priced at $99 and for more information and images check out the video below or head over to the WiMe website here. Do you like the look of the WiMe NanoWatch or prefer the Pebble?