BlackBerry Z10 accessories for sound, style and charge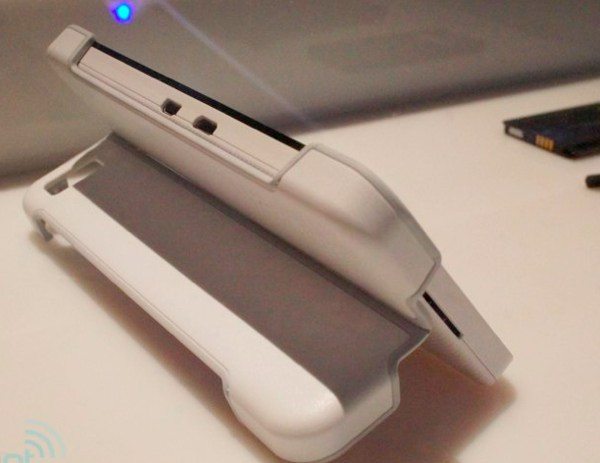 We've been bringing plenty of news from the huge media event yesterday that introduced the new BlackBerry 10 OS and the initial devices that will launch running it. The Z10 smartphone will the first to release and if you want to get hold of this impressive-looking handset then no doubt you'll want to treat yourself to some accessories too. Today we have news of some of the first accessories that will be available for the BlackBerry Z10, for sound, style and charge.
The BlackBerry Z10 actually arrives today in the UK and will release on February 5 in Canada but not until mid to late March in the US. Some accessories for the Z10 were shown at the BlackBerry event yesterday that will hopefully be available soon so we'll give you some initial details on what you should be able to get your hands on.
Firstly there's the BlackBerry Mini Stereo Speaker and many of you may find this pretty interesting as far as accessories go. The Mini Stereo Speaker can be attached to a seatbelt or lapel and paired using Bluetooth. This mini speaker phone has a price tag of $99 and comes with microphone and loudspeaker inputs, ideal for conference calls.
Most of us want to keep our gleaming new devices protected and looking good so of course cases for the Z10 will be popular. One of these will be the Pocket leather case at $30 and this neatly turns off the Z10 display when you pop the device inside. There's also the Holster leather case that will cost $40 and also has a magnet to turn off the display.
Other cases on the way for the BlackBerry Z10 are the Flip Shell and Transform Shell. These are both $35 and come in both black or bright red color options offering basic protection and also featuring kickstands.
There's also a Charging Bundle that costs $50 and consists of a spare battery and charging cradle, really useful for the heavy user. However, more than just that the charger has microUSB-out so can be used for charging other devices that have a compatible adapter.
We'll be keeping an eye out for order details for these and other BlackBerry Z10 accessories so do check back with us from to time. In the meantime you may want to see full Z10 specs along with US prices here, or our post on UK carrier pricing here. Are you intending to purchase the new BlackBerry Z10? What kind of accessory will you be buying first? Send us your comments on this.
Source: Engadget