Android is future of smartphone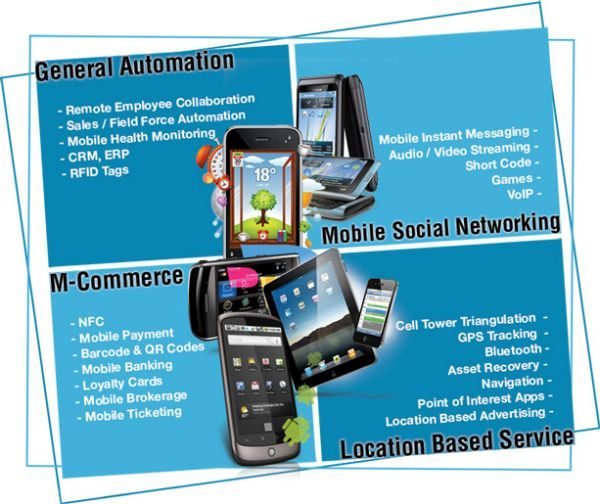 One company that should certainly be credited for popularizing smart phone is Google. It offered Android, the open source mobile OS that any mobile manufacturer can acquire, modify, and use in its handsets. People now depend more on smartphone and tablet devices due to their importance and benefits
Increasing popularity of these devices is making their market dense and broad. These smart gadgets have proved their metal all over the world. No one can deny that smartphone and tablet devices do have an effect on us. Smartphones touches many aspects of our lives. It has turned out to be pocket-in-PC, a complete device that has evidenced its worth at several places. Today, these devices are coming with such intelligent capabilities, features and processing power that can almost remove the need of PC for various tasks.
One company that should certainly be credited for popularizing the smartphone is Google. It offered Android, the open source mobile OS that any mobile manufacturer can acquire, modify, and use in its handsets. And here began the revolution! This free-to-use technology has now become the first choice of many mobile handset manufacturers. Samsung, for example, quickly came out as the top mobile manufacturer only because of Google's Android. It happened last year when Samsung, for the first time in 14 years, defeated Nokia's global cellphone business on annual basis. The OS helped Samsung established its business in global smart phone market. Others are also surviving because of Google's mobile OS.
Android soon became the first choice of mobile developers. They quickly adopted this platform for many types of mobile application development projects. Google also offered SDK and all the necessary tools for Android development. This increased the reliance of business-segment on the OS. More and more firms now prefer it for their mobile projects. Android development is growing to be the first choice of business. It gives businesses to get into the world of Google, the leading search engine on the web.
Being on Android is further advantageous for the business domain because it is also world's much-accepted mobile platform. This mobile platform had already captured more than 70 percent market share in last year, and it will increase in the year ahead. When a business chooses Android application development and brings itself on this platform, it prepares itself to dive into the ocean of opportunities.
Android appears to be future of smartphone as it has succeeded to reach everywhere. Google has succeeded to provide every possible support to this platform, and Android application development has succeeded to live up to expectations of both types of users–individual users and business users.