iPad 5 to sport mini-like designed touchscreen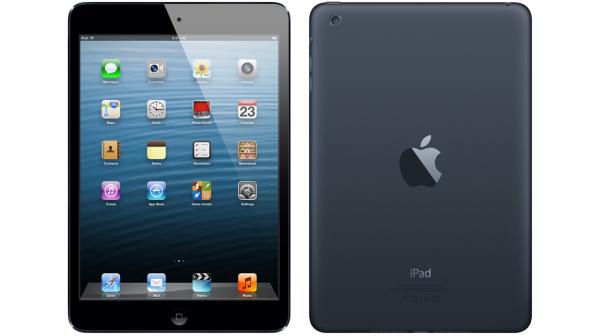 In the last few weeks we have begun to hear a number of rumours about Apple's plans for the fifth generation of iPad as well as a possible new iPad mini model. As usual we have heard a number of different release dates for the device, and now there are more reports that the iPad 5 will sport a mini like designed touchscreen.
We recently heard talk of the iPad 5 being seen and looking similar to the design of the iPad mini, with hardly any bezels surrounding the 9.7-inch display meaning the device was much smaller and thinner than previous versions.
This though makes you wonder how Apple will achieve this while keeping the Retina Display along with providing a big enough battery unit to power the device, but new reports are suggesting that Apple will use technology that is called GF Ditto, or otherwise known as GF2.
Apple used this with the iPad mini that allowed the company to produce the lighter and thinner device, but will now use it on the iPad 5. The thin film touchscreen tech will help Apple to fight back in the tablet PC market as it comes under increasing competition.
The supply chain for the product is supposedly going to be made up of the Japanese company Nitto to provide the thin film materials, and Sharp and LG Display to provide the display panels. It was this technology though that is being blamed for the higher asking price of the iPad mini.
Many are suggesting the iPad 5 will see an autumn release around a year after the iPad 4 originally made its debut, but this model has recently been treated to 128GB of storage. Source: DigiTimes.