BlackBerry Z10 & Q10 videos to entice customers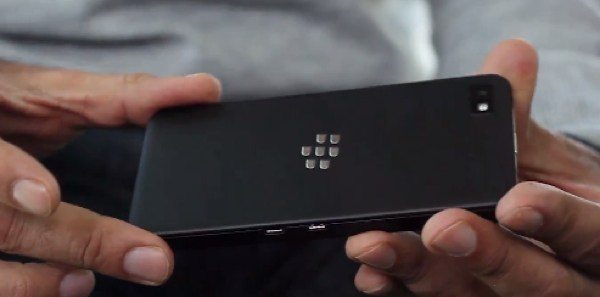 The new BlackBerry 10 OS was formerly unveiled at last in a big media event on Wednesday, just two days ago and so far there has been a pretty promising response. We also heard the full details at last for the first two devices that will run BB10, the BlackBerry Z10 and Q10 smartphones. The first is a touchscreen handset with the latter having the traditional BlackBerry QWERTY keyboard and now we have two BlackBerry videos to show you that have been released to entice customers.
The first YouTube video is to introduce the BlackBerry Z10, which is the first BB10 phone to release. This came out in the UK yesterday and releases in Canada next week but unfortunately in the US it won't be launched until the later part of March. The 1 minute 30 second video gives a great first look at the Z10 letting you take a good look at the design and running through the specs.
Some of the major specs of the BlackBerry Z10 are a 1.5GHz Snapdragon S4 dual-core processor, 4.2-inch display with resolution of 1280 x 768 and a stunning 355ppi, 2GB of RAM and 16GB of internal storage (expandable to 64GB via microSD). It also totes an 8-megapixel rear camera with 1080p video capture and 2-megapixel front-facing camera plus a 1800 mAh battery. It comes in black or white color options although we have already heard of exclusivity for some carriers of the white version, at least initially.
The second video is a fanfare for the BlackBerry Q10 and is slightly shorter at 1 minute and 13 seconds. Again it gives viewers an excellent look at the design, including the QWERTY keyboard favored by many BlackBerry enthusiasts. The Q10 release date hasn't been confirmed yet although it's thought it will be available at some time in April.
Key specs for the Q10 are a 1.5GHz TI OMAP dual-core processor, 3.1-inch display with resolution of 720 x 720 and 328ppi, 2GB of RAM and 16GB of internal storage (expandable via microSD to 64GB). It also has an 8-megapixel rear camera, a secondary camera and 1800 mAh battery. Like the Z10, the Q10 will release in two color options, black or white.
You can see both of these videos below this story so if you want a good idea of what each can offer why not check them out. We'd like to know what you think of the revamped BlackBerry platform, BB10? If you're tempted to purchase one of the new handsets running BlackBerry 10 is it more likely to be the BlackBerry Z10 or the Q10? Send your comments to let us know.