Samsung Galaxy Fame and Young, S3 look-alike shambles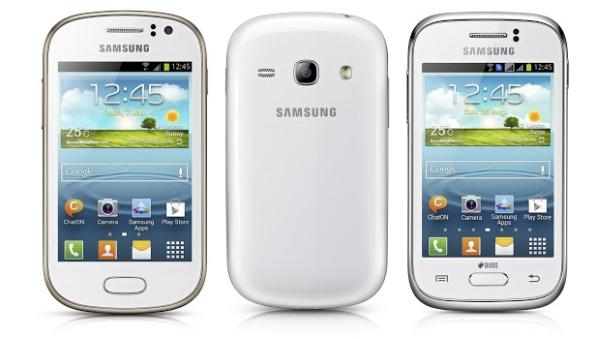 Samsung is on a bit of a mission in recent times by launching a number of different smartphones to the masses. This can certainly be said about the Galaxy range of handsets that is seemingly getting bigger all the time, and Samsung has now announced the Galaxy Fame and Galaxy Young that both look like the flagship Galaxy S3.
A few days ago we reported to you about a number of different Samsung handsets that had appeared on some benchmarks, which included the Young and what was then being called the Galaxy Frame. Samsung has now made these two handsets official with both handsets looking like the Galaxy S3 but just a bit smaller.
Both the Galaxy Fame and Galaxy Young are powered by a 1GHZ processor coupled with 512MB of RAM. They are also both powered by a 1,300 mAH battery pack and have only 4GB of on board storage, but this can be expanded further via microSD card up to 64GB.
The Galaxy Fame has a 3.5-inch touchscreen display at a resolution of 320 x 400 with a five megapixel rear facing camera, while the Galaxy Young has a 3.27-inch display offering the same resolution and a three megapixel camera on the rear.
Both handsets will come running the Android 4.1 Jelly bean operating system with the Galaxy fame also adding NFC compatibility. You have to wonder though if Samsung is cheapening the Galaxy range by releasing so many handsets that almost look the same but slightly different in size, as the company recently announced the Galaxy Express and that's not counting the S3 Mini and Grand Duos to name but a few.
We have got word from Samsung via email that the two handsets will hit the UK from March, but as of yet we have no pricing for them. Source: Samsung. Do you think Samsung is releasing too many handsets that almost look the same?