BlackBerry Z10 UK sales success questioned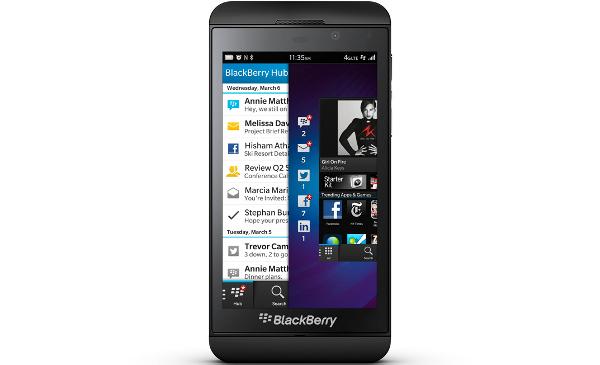 The smartphone world now has a new operating system battling it out trying to convince consumers that they should be choosing BlackBerry 10 over rival offerings. The company revealed two new smartphones at the launch event with the Z10 leading the way, but now the BlackBerry Z10 UK sales success is being questioned.
Yesterday we heard reports that the early success of the BlackBerry Z10 had beaten expectations of the company, and stores were reporting they were selling out of stock of the handset. Now though there are reports that are suggesting that sales may not have been as good as first thought.
Checks have been made with a number of retailers and have found that stock has sold out but there wasn't much to begin with. In the platforms home country Canada pre-orders for the handset have reached record levels for BlackBerry, but after checking with the stores found that each one had been allocated between 5 to 10 units for store walk ins.
For pre-orders this was up to 30 units, while in the UK some stores had indeed sold out and it is set to launch in other parts of Europe this week. It seems that stores have low inventory of the handset but there has been high demand for the device from the buying public.
Most stores in the UK have reported they had been given less than 15 units and these were sold over a two or three day period. While it seems there isn't a lot of stock of the BlackBerry Z10 it does seem those that have already got their hands on the device love the new platform.
It is also a new OS so improvements and extra features will be added as time goes on, and considering this the future really does look bright for BlackBerry 10.
Have you already purchased the BlackBerry Z10?
Source: BGR.