Samsung Galaxy S3 or Note 2 lovable Lloyd Flex Case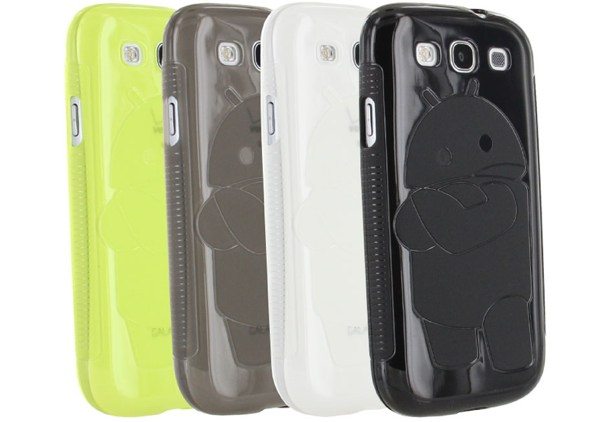 We always like to bring new of accessories for your shiny new smartphones and tablets and today we have details of a rather appealing Lloyd Flex Case for the Samsung Galaxy S3 (S III) or Samsung Galaxy Note 2 (Note II). Many of you will be familiar with the rather lovable Lloyd, the Android Central mascot and Android enthusiasts will love the idea of having the little character emblazoned on a case for their device. Read on for more information.
The custom Lloyd Flex Case has just come into stock for the Galaxy S3 and Note 2 in color options, black, clear, green or smoke and presently they are selling for $14.95 each instead of $19.95. It's also possible to have the cases shipped to the UK so Lloyd fans don't need to miss out. As you can see from the above image the Lloyd cases really are attractive as well as being practical and people will certainly notice a Lloyd case on your device.
The case is very protective against the everyday bumps, scratches and tumbles of everyday life and offers shock absorbency and scratch resistance from its TPU (thermoplastic polyurethane) construction. It has a slim, lightweight design and the case also protects the screen when face down. When the case is on you'll still have access to all ports and buttons via cutouts and its flexibility makes it easy to fit the case.
If you want the Lloyd Flex Case for the Samsung Galaxy S3 then head to this product page at ShopAndroid. Alternatively the Lloyd Flex Case for the Samsung Galaxy Note 2 can be found at this product page. We've also embedded a video showing the case for the Galaxy S3 so you can get an extra clear look at the Lloyd Flex Case.
Are you a fan of Lloyd the Android? If you have a Galaxy S3 or Note 2 are you already heading for your credit card to order one of these striking cases? Let us have your comments on this