Lifejacket iPad case for extreme weather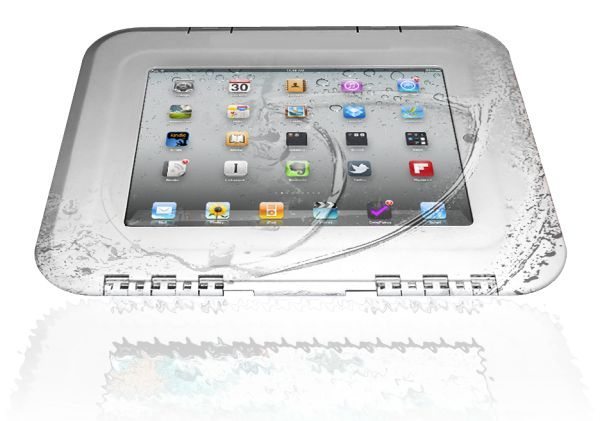 Do you own an Apple iPad? If the answer is yes and you use it indoors or outdoors we would like to let you know about the new Lifejacket iPad case that is great for extreme weather. We love new cases and this one looks rather nice with a reasonable price tag to boot.
If you love sitting near a lake, or a swimming pool you will love the Lifejacket iPad case, maybe you need to pull your iPad out because you have an important email to send or you could be addicted to a certain game that you have to play it, but the problem is bad weather and you do not want to risk getting your unprotected iPad out. You do not need to find a dry place to use your Apple iPad any more, because the Lifejacket will come to the rescue.
The Lifejacket iPad case is a great product because it is mountable; it has a built-in flotation so that it will never sink on you just in case you dropped it into a lake, swimming pool or the sea. Ok the case does look a bit bulky but it is not the ugliest we have seen in the world but then does it really matter if it protects your expensive iPad in extreme weather conditions.
The airtight Lifejacket case meets military MIL-STD-810G and IPX-7 specifications, and promises that the case will not let moisture in as well as other contaminants.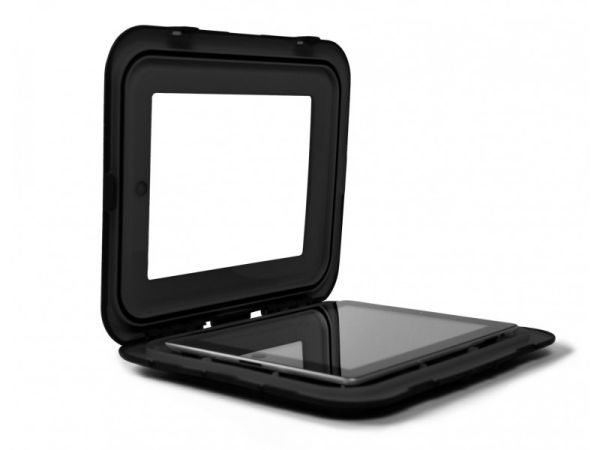 If you are interested in the Lifejacket iPad case then please head on over to the official Lifejacket website where you can purchase for only $99.99, these come in either black or white colours. You also get the option of buying the aluminium-mounting bracket priced at $39.99, please let us know if you like this iPad case, thank you.
Key Features Include: Built in flotation, Shock and drop resistant, fully sealed for water, dust and dirt protection. It also has 3M glare resistant screen, Waterproof certified to IPX-7 standards, Stainless steel hinges and Aluminium adjustable mounts.