Phones Review Android Mobile App Available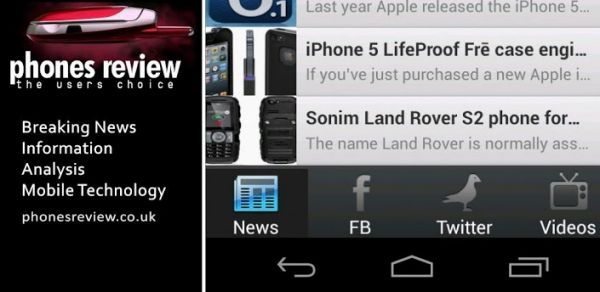 We have listened to our readers and at last released our Phones Review Android mobile app, we have a massive following on our website and decided it was time to release our very own application that is now ready for download.
Our new Phones Review app is just like the website but easier for those with Android devices, you can now navigate with ease covering all the latest mobile device news, operating systems and so much more. All the news from Phones Review can be seen wherever you go without the need to open up the browser for easy reading.
Our Phones Review Android app offers more news than the majority of phone sites as well as product reviews and analysis, you will be able to check on all coverage of major event news as they happen as well as the ability to post directly to your Facebook and Twitter account, you can share to many other social network places using the apps share button.
Other key features include Email and SMS blog posts to your friends, Search function to target the news you want, you can also leave comments and watch our YouTube videos within the app. We are updating the app as much as we can to keep up to date to give you the best mobile news experience, you will not need any other mobile news site after opening this application.
Phones Review for Android, are you ready to install the app and take the news with you right now? Please do install our new Android app right now via Google Play. We would appreciate it if you could share this article as much as possible to all your social networks, we would love for you to spread the word. We will be bringing our app to other operating systems very soon, iOS will be coming next.