Best Smartphone deals for 2013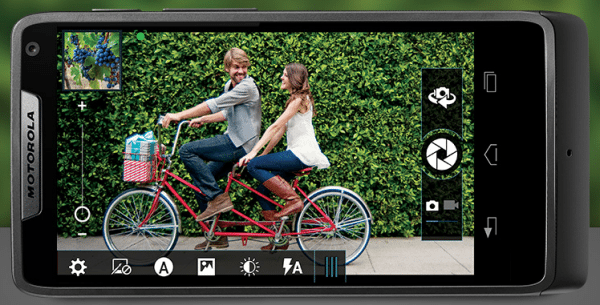 With 2013 now well under way, it's worth looking at some of the best smartphone deals available, whether you're thinking of upgrading your phone, or if you're just tired of using the same old handset and contract. From the Samsung Galaxy Ace to the Motorola RAZR i, and including the HTC One X, the Samsung Galaxy SII, and the Nokia Lumia, the following phones represent excellent value for money on their packages. Some offer extra incentives, which include cash back with a monthly subscription, and free handsets and bonus devices.
Samsung Galaxy Ace
Ideal for anyone that wants access to a great Samsung phone without having to pay for a high-end handset, the Galaxy Ace delivers excellent value for money. Its 3.5-inch touch screen is combined with Android 2.2.1, and a 5-megapixel camera, as well as connections to social networks. An Ultimate Internet deal on the phone will give you unlimited data, 100 free minutes, and 5,000 free texts for £16 if you use Three.
HTC One X
This smartphone comes with 32GB of memory, an 8-megapixel camera, and a 4.7-inch touchscreen, as well as Bluetooth and Wi-Fi. Android 4.0 is standard with this smartphone. For Orange customers, the HTC One X can be picked up for £20.50 a month, which gets you 100 free minutes, unlimited texts, 500 MB of data, and a free handset.
Samsung Galaxy S II
The second generation of the Samsung Galaxy is ideal for anyone that doesn't want to spend a lot on a brand new S III, or the forthcoming S IV. You get a 4.3-inch Super AMOLED screen, Android 2.3 as an OS, and a front and rear camera with the phone. Going with Vodafone on a 24 month contract can deliver £21.00 a month contracts with 7 months free line rental, 300 minutes, unlimited texts, 250 MB, and a handset for free.
Motorola RAZR i
This recently released Motorola comes with a 4.3-inch Super AMOLED edge to edge screen, an 8-megapixel rear camera, and a top of the line 2 GHz Intel single core processor. With Phones 4 U, you can currently get the phone for £20.50 a month – for this you get 100 free minutes, unlimited texts, and a free handset! Alternatively, you can pick up the RAZR i for an incredible £15.50 from Tesco Phone Shop, with an O2 tariff providing 200 minutes, unlimited texts, 500MB data and the free handset!
Nokia Lumia
Featuring the latest version of the Windows Phone OS, the Nokia Lumia has a 3.7-inch screen, a 1.4 GHz processor, and options for HSDPA, WiFi, and Bluetooth, as well as HD playback. With O2, you can pay £20.17 monthly with cash back, which gets you 100 minutes, unlimited texts, and 1000 MB data on an 18-month deal. Vodafone also offer a £25.00 monthly deal, which comes with a free handset and an Asus laptop as part of the contract.