iPhone 5 SIMPLcase case stores SIM cards & eject tool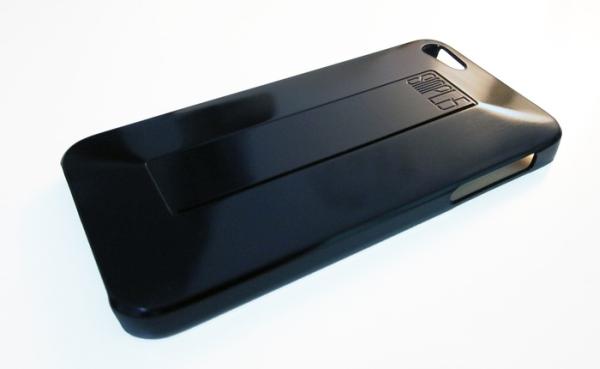 We get to see a vast number of different smartphone cases here on Phones Review, and some of them will offer some form of protection to a device, and also have a standout feature that can be really useful to users. That certainly can be said of the iPhone 5 SIMPLcase that stores multiple SIM cards and an eject tool.
If you are travelling overseas roaming charges can prove to be extremely expensive so often smartphone users will purchase various SIM cards for that region, but the trouble is these are easily lost due to the size of them especially with the iPhone 5 and the new nano SIM, and that's not forgetting the difficulty opening the SIM tray on the iPhone 5.
This was the basis behind the idea of this iPhone 5 SIMPLcase that is another Kickstarter project that looks likely to succeed with the clever thinking behind the design. The case allows the discreet storage of up to three SIM cards along with the supplied iPhone SIM tray eject tool.
The front of the case extends by 0.5mm past the surface of the handsets display that will help prevent scratches when placed onto a flat surface, and all of the smartphones ports and buttons are fully accessible.
Even when storing all those SIM cards the case only adds 3mm to the very centre of the handset, and another neat feature is that any standard credit card can be used to support the handset in either landscape or portrait modes. Having this feature instead of a kickstand means extra bulk is not added to the case.
At the time of writing the project has raised $1,546 out of a total of $20,000 but there is still 43 days to go. For more information and images click here or check out the video below.
What do you think of this clever idea for an iPhone 5 case?