Real Racing 3 (iOS) released but not for UK, USA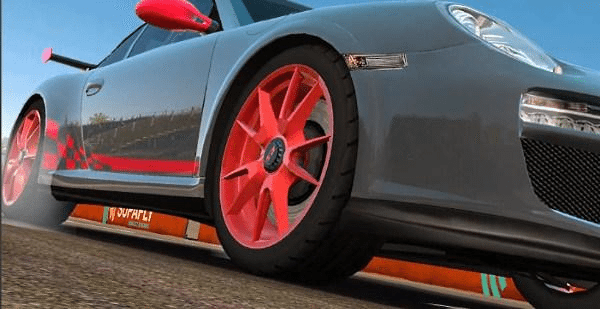 You can now go download the new Real Racing 3 iOS game today; this is one of the best racing games we have seen to date via Electronic Arts. We already knew that it was supposed to release February 28th and this may be the case still for certain countries, it seems like you can only install this new game if you live in New Zealand because it is not available yet in the UK or US.
Many gamers are complaining that this should not be a free app; personally we say who really cares as long as we get to play an awesome game with super-realistic graphics. A game like this would normally be priced at between $4.99 and $9.99 but for some reason EA are giving it away for free, well in New Zealand anyway.
The download is a massive Size: 716 MB so make sure you have enough room, but you will apparently need 2GB of space free according to a few gamers we know. You can download right now via the New Zealand App Store.
We have no idea when Real Racing 3 will release in the UK or US, but please stay with us because we will be bringing you all the latest news on global release dates, it could be February 28th. Please do let us know if you have already installed this app, if you have we would like your mini reviews of the game within the comment section provided below.
Please do watch the two videos we have provided below, thank you. Main features include, Fast cars, real tracks, real people, 900 events including endurance, eliminations, challenges, cup races and drag races, cars can be upgraded, and so much more.